Kerala Passes Resolution Against 3 Agricultural Laws; lonely BJP MLA does not oppose | India News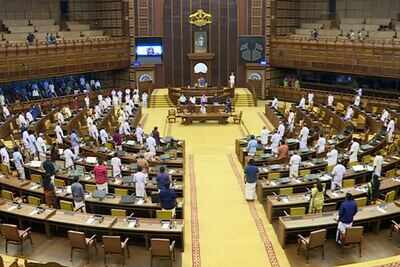 Kerala Assembly Passes Resolution Against Three Agricultural Laws (ANI)
THIRUVANANTHAPURAM: Kerala's assembly unanimously passed a resolution on Thursday calling for the immediate repeal of the three core agricultural laws that have sparked marathon upheaval by farmers. The only member of the BJP in the 140-member House, O Rajagopal, defended the agricultural marketing laws during the debate but did not oppose the resolution.
"I openly expressed my differences of opinion on the resolution during the discussion, but I did not object because the popular sentiment in the House was to approve it unanimously. I stood by the democratic spirit and the general consensus," Rajagopal said.
It later backed off, issuing a statement in which it denied supporting the resolution. The spokesperson did not ask members if they opposed the resolution and so was silent at the time, the BJP lawmaker said.
Moving the resolution during the special session to which Governor Arif Mohammad Khan gave his consent after much persuasion, CM Pinarayi Vijayan said Kerala would be the worst affected state if the turmoil continued. This is because, unlike other states, Kerala imports its grain.
FacebookTwitterLinkedinEmail