Diluted Sangh paper? In great rejig, BJP 'scraps' deputy secretary general positions | India News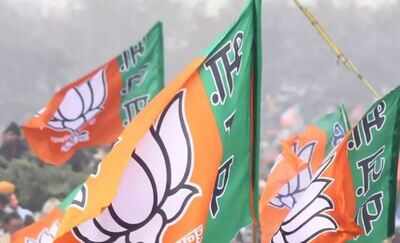 NEW DELHI: On Thursday, the BJP made major organizational changes, virtually eliminating the influential position of joint secretaries general with V Satish appointed as coordinator, a new post to oversee the parliamentary party and outreach of the Dalits.
The changes affecting officials, considered delegates of the RSS, can be seen as a diminishing of Sangh's role, but Satish has been given significant responsibility. The role of supervising the parliamentary party is seen as an important task for the low-profile official and is seen as an exercise in streamlining. He will coordinate with the parliamentary party, SC Morcha, and the BJP Dalit outreach campaigns.
The deputy general secretary, Saudan Singh, was promoted to national vice president. He will be based in Chandigarh and will deal with party affairs in Haryana, Punjab, Chandigarh, and Himachal. These are key states for BJP that also pose political challenges. Shiv Prakash, another deputy general secretary, will retain the post, but his role has been expanded. It will be based in Bhopal and will deal with MP, Chhattisgarh, Maharashtra, Andhra, Telangana and Bengal.
While the changes can be seen as the BJP's top brass asserting their position in their deals with RSS, the sources said Prime Minister Narendra Modi and Interior Minister Amit Shah have been careful to keep RSS up to date.
FacebookTwitterLinkedinEmail