New science policy aims for an inclusive and self-sufficient India | India News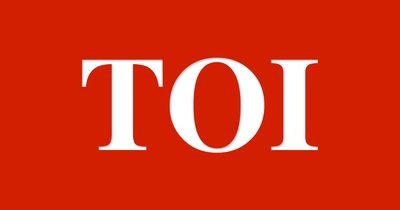 BENGALURU: The department of science and technology (DST) released on Thursday evening the draft of the new science, technology and innovation policy (STIP) that aims to transform the national STI landscape while maintaining the delicate balance between strengthening the India's indigenous capacity and significantly nurture global interconnectedness.
With Prime Minister Narendra Modi's call for an 'Atmanirbhar' or self-sufficient India as a central theme, the policy has proposed a series of new establishments and reforms through short, medium and long-term mission-mode projects that build an ecosystem nourished that promotes research and innovation.
Professor Ashutosh Sharma, DST Secretary, told TOI: "STIP will create an end-to-end science and technology ecosystem."
India has had four national science and technology policies before this: Science Policy Resolution, 1958 (SPR1958), Technology Policy Statement (TPS) 1983, STP2003, and STIP2013.
Among other things, the policy proposes the creation of a National STI Observatory that will act as a central repository for all types of related data generated from the STI ecosystem.
"It will encompass an open centralized database platform for all existing financial schemes, programs, grants and incentives in the ecosystem. The Observatory will be centrally coordinated and organized in a distributed, interconnected and interoperable manner among relevant stakeholders," reads draft.
In addition, a technology support framework will be created to facilitate a two-way approach to the creation of indigenous technology and the indigenization of technology. A Strategic Technology Board (STB) will be constituted that will act as a link between the different strategic departments.
While proposing various means to improve science funding, the policy also hopes to marry traditional and modern science and technology.
"An institutional architecture will be established to integrate traditional knowledge systems (TKS) and grassroots innovation into the general education, research and innovation system … Collaborations between grassroots innovators and scientists will be facilitated through research projects sets, fellowships and fellowships, "the policy provides.
Private impulse and financing
The policy has proposed a Strategic Technology Development Fund (STDF) to incentivize the private sector and HEIs. Technologies derived from larger projects will be commercialized and used for civil purposes.
Additionally, each state will allocate a percentage of the state allocation for STI-related activities under a separate budget heading. "Foreign multinational companies will collaborate with national entities of the public and private sector in projects aligned with national needs and priorities," he adds.
A CTI Development Bank will be established to facilitate a corpus fund to invest in long-term direct investments in selected strategic areas in various long and medium-term projects, business ventures, startups, technology diffusion and licensing, etc.
"The General Financial Rules (GFR) for large-scale mission programs and projects of national importance will be amended. Efficient disbursement, communication, follow-up and evaluation mechanisms will be established (time-bound peer reviews along with technical and transactional audits ) to support conducive investment, "adds the policy.
Inclusivity
With renewed momentum for mainstreaming equity and inclusion within the STI ecosystem, an India-focused Equity and Inclusion (E&I) charter will be developed to address all forms of discrimination, exclusions and inequalities in STI that lead to development of an institutional mechanism.
It proposes an inclusive culture that will be facilitated through equal opportunities for women, candidates from remote rural areas, marginalized communities, people with disabilities, Divyangjans, regardless of their socio-economic background.
"Proportional representation of women on selection / evaluation committees, treatment of issues related to age discrimination and consideration of experienced scientists for leadership positions and periodic social and gender audits in academic and professional organizations. Lesbian, homosexual, bisexual, Transsexuals and queer (LGBTQ +) will include the community, "adds the policy.
FacebookTwitterLinkedinEmail