Loan App Scam: Chinese Detained at IGI Ahead of Flight | India News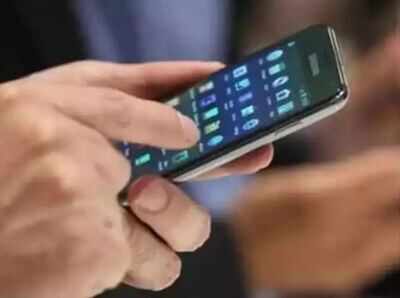 Telangana police arrested another Chinese national from Delhi on Wednesday in the illegal instant loan application case. Zhu Wei, aka Lambo (27), was dramatically picked up at the Delhi airport minutes before boarding a flight to Frankfurt on his way to Shanghai. His Indian colleague, K Nagaraju, was arrested in Delhi.
So far, the police have arrested four Chinese citizens. Three of them, Yi Bai, Liang TianTian and Lambo, were registered in the case of the instant loan application. The fourth, Yah Hao, was arrested in August in connection with running an online gambling business in which large numbers of Indians had lost millions of rupees.
Lambo was on Hyderabad police radar for the past few days and had been missing since his colleagues were arrested. When investigating agents caught up with him at the airport, he initially denied any link to the loan application companies, but their association became apparent when his laptop was opened and important documents accessed.
Senior Hyderabad police officials say Lambo is the chief general of four different companies that run seven call centers, two in Gurugram and Bengaluru and three in Hyderabad. The callers were trained to harass people who cannot repay loans taken at extremely high interest rates.
So far, three people from Telangana have committed suicide after being harassed by the collection agents of these companies. The victims included a software engineer and a government employee.
Nagaraju's interrogation revealed that Lambo reports another Chinese national, Yuan Yuan, aka Sissi, aka Jennifer, who established operations in India. It is believed to be in China. Investigations have also revealed that companies such as Aglow Technologies Pvt Ltd, Liufang Technologies Pvt Ltd, Nabloom Technologies Pvt Ltd, and Pinprint Technologies Pvt Ltd were used to transact in millions of rupees, many of them in bitcoin.
FacebookTwitterLinkedinEmail