How Indian Forces Foiled Jaish Attack Planned By Masood Azhar's Brother | India News
NEW DELHI: The Pakistani spy agency ISI tasked the four terrorists who were shot and killed by security forces during an encounter in Nargota of Jammu and Kashmir on Thursday to carry out a similar suicide attack on Pulwama and the mission was spearheaded by Jaish's brother- e-Muhammed boss Masood Azhar, high-level government sources told the ANI news agency.
Sources revealed that Azhar's brother, Abdul Rauf Ashgar, had selected the four terrorists from the group's Shakargarh camp in Pakistan, near the Indian border, to carry out a "major terrorist attack." Another top terrorist, Qazi Tarar, had helped plan the attack.
On Thursday morning, the four terrorists were shot dead by security forces in the Jammu region of Nagrota. A huge cache of weapons and ammunition was recovered along with various incriminating evidence, dating back to Pakistan.
According to sources, the terrorists had received suicide attack training in Pakistan and underwent specific drills to use available firepower and inflict maximum damage on Indian positions in the Kashmir valley.
The Jaish terrorists used a network of nullahs in the riverside border area to sneak into Indian territory in the Samba sector and were picked up in a truck near Jatwal, six kilometers from Samba towards Kathua in Jammu.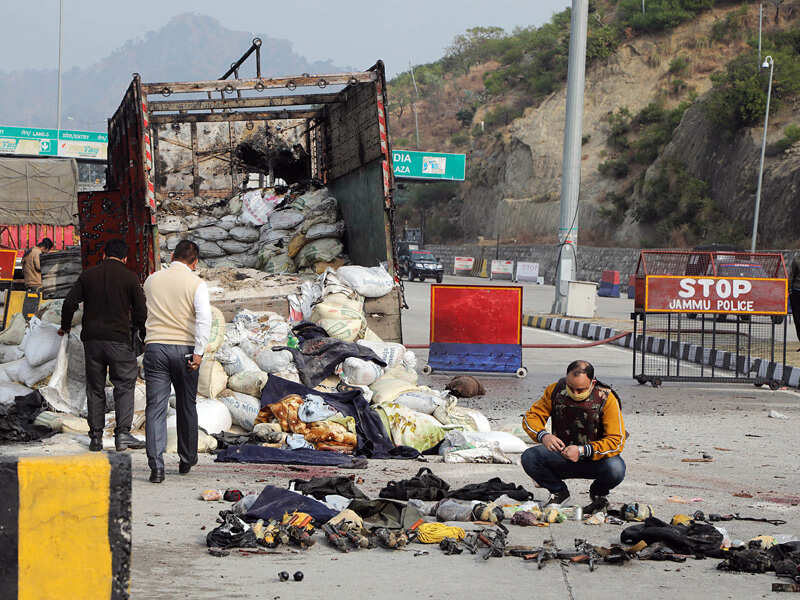 After infiltrating India, the terrorists were in constant contact with Ashgar and Muhammed Asgar Khan Kashmiri, who is the operational commander of the Jaish in Kashmir.
An encounter occurred after the truck in which the four men were hiding was intercepted by security forces at the Ban tollbooth at 4.45 a.m.
According to the forces, the terrorists were raising slogans such as Allah-u-Akbar, Islam Zindabad, Pakistan Zindabad and Jaish zindabad when they were asked to surrender.
In August, TOI had reported that Indian intelligence received information about a meeting between the de facto 'emir' of Jaish Ashgar and two senior ISI officials in Rawalpindi on August 20. Intelligence officials had confirmed to TOI that JeM had been making desperate attempts to carry out a major strike as the team has been furious and shaken by the intensified action against its terrorists in the valley.
Earlier today, India summoned the Pakistani High Commissioner Charge d'Affaires and protested strongly against JeM's attempts to carry out attacks in Jammu and Kashmir ahead of local elections there.
In a statement, the Foreign Ministry said that India is "firmly and resolutely" committed to taking all necessary measures to safeguard its national security in the fight against terrorism.
On Friday, Prime Minister Narendra Modi held a review meeting with senior security officials in the wake of the Nagrota meeting, claiming that the security forces have thwarted his efforts to cause "great havoc and destruction".
Neutralization of 4 terrorists belonging to the Pakistan-based terrorist organization Jaish-e-Mohammed and the presence of… https://t.co/I29o77GxSU

– Narendra Modi (@narendramodi) 1605866869000
Our security forces have once again demonstrated the utmost courage and professionalism. Thanks to his alertness, h… https://t.co/dSDW3SvuY4

– Narendra Modi (@narendramodi) 1605866927000
After the meeting, the Prime Minister tweeted: "The neutralization of 4 terrorists belonging to the Pakistan-based terrorist organization Jaish-e-Mohammed and the presence of a large cache of weapons and explosives with them indicates that their efforts to cause large Havoc and destruction have ever been thwarted again. "
(With inputs from agencies)