Pak active launch pads, around 300 terrorists waiting to infiltrate: IG BSF | India News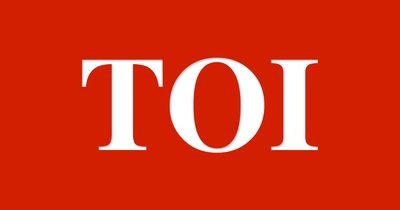 SRINAGAR: Two foiled infiltration attempts in a week with unprovoked bombings by Pakistan have confirmed suspicions that terror launching platforms across the Line of Control (LoC) in Kashmir are active and around 300 terrorists still await an attack. opportunity to cross, BSF (Kashmir), Inspector General Rajesh Mishra said on Sunday.
"The security forces are ready to thwart all infiltration offers that will be made before heavy winter snows block infiltration routes," Mishra told reporters at the crown-laying ceremony for Deputy Inspector Rakesh Doval of the BSF killed, who was killed in action along with four soldiers and equal numbers of civilians when Pakistan violated its ceasefire with India in multiple sectors last Friday.
India retaliated for mortar attacks along the 778 km long LoC on the same day, killing six or seven Pakistani soldiers and destroying outposts, bunkers and fuel dumps on the other side. Shelling was reported in Baramulla, Dawar, Keran, Uri and Naugam, hours after a terrorist infiltration attempt was thwarted in the Keran sector of Kupwara.
Keran's new infiltration offer came just five days after an army captain, two soldiers and a BSF agent lost their lives foiling a similar intrusion into the area. India has already recorded as many as 4,052 violations of the ceasefire by Pakistan this year, breaking all annual records in the past 17 years, and it lost around 20 soldiers and an equal number of civilians, and many more were seriously injured.
Friday's cross-border bombing also injured some security personnel and civilians, as well as causing massive damage to civilian property. "Our troops gave an adequate response and destroyed several Pakistani army camps, launch pads and ammunition depots," IG Mishra said, adding that human rights organizations should take note of civilian casualties and destruction of property in the breach of the truce.
Around two dozen residential houses in different locations in the Uri sector (Kamalkote, Hajipeer, Bandi Sarai, Sultan Daki, Balkote, Churanda, Samali Boniyar, Mayan Boniyar, Hil Pathar Boniyar and Rampore) reportedly suffered substantial damage in the intense bombardment. . Reports of several unexploded projectiles scattered in the area sparked panic among residents.
Uri SDM Reyaz Ahmad Malik said: "We have asked separate teams from the police and revenue departments to visit and find out the damage caused in the affected areas. We have also hinted to Army bomb disposal squads to detonate active projectiles as a priority if they are anywhere in the area. "
Meanwhile, the Commander of the Chinar Corps, Lieutenant General BS Raju and all ranks paid tribute to the assassinated Army personnel: Havildar Hardhan Chandra Roy (38), Naik Satai Bhushan Rameshrao (28), Gunner Subodh Ghosh (22) and Sepoy Jondhale Rushikesh Ramachandra (20). – in Srinagar on Sunday.
Havildar Roy and Gunner Ghosh of the artillery regiment were deployed in the Uri sector, while Naik Rameshrao and Sepoy Ramchandra of the Maratha Light Infantry were stationed in the Gurez sector, Lieutenant General Raju said.
Havildar Roy, who joined the army in 2001, belonged to the village of Mhedhipara in Assam's Dhubri district and is survived by his wife and son. Naik Rameshrao, who joined the force in 2011, was from Kotal village in Nagpur and is survived by his parents.
Gunner Ghosh, from Raghunathpur village in West Bengal's Nadia district, had joined the army in 2017 and is survived by his wife and parents. Sepoy Ramachandra, a native of Bahirewadi village in the Kolhapur district of Maharashtra, joined the force in 2019 and is survived by his parents.
Lieutenant General Raju also saluted BSF SI Rakesh Doval for his supreme sacrifice. The mortal remains of the martyrs will be taken to their places of origin where they will be buried with all military honors, he said.
FacebookTwitterLinkedinEmail