Parineeti Chopra: If you have not gone through ups and downs, you have had a very boring life | Hindi Movie News
Her talent is not unknown to movie lovers, she owns every character she plays and slips in as if she's almost lived the part. Yes, she has had a fair amount of lows, but as the actress rightly says, "You fight every battle and you come out stronger." In a conversation with BT, Parineeti Chopra talks about the success, setbacks, and roles she is now obsessed with. Keep reading …
So we've all been in lockdown mode for over two months now, and things are gradually opening up now. But what were you doing just before everything suddenly stopped?

We had just started the 'Sandeep Aur Pinky Faraar' promotions, and I remember calling my marketing team and saying, 'Guys, this (COVID-19) seems to be spreading, we shouldn't be going out for promotions as we will be interacting with so much people. At the time, it felt like a drastic step, but the next day, we canceled all of our plans. I saw this coming, but I didn't realize the magnitude.

Hard times teach you some of the best lessons in life. There was a period (around 2016) where you took a break while going through a rough time, professionally and personally. You even went through depression and came out stronger. What did that phase teach you about life and about yourself?
Well, at the risk of sounding sadistic, let me tell you that when something really bad or challenging happens in my life, I get a little excited. I tell myself that I have been through it and that I come out of it feeling proud of the person I have become. Now, I really believe in every quote I've read online, which says failure teaches you much more than success. I didn't believe it until it happened in my life. I hit rock bottom in every department of my life, and I actually thought I wouldn't survive. But then, you fight each battle and come out stronger. In fact, if you haven't been through ups and downs, you've had a very boring life.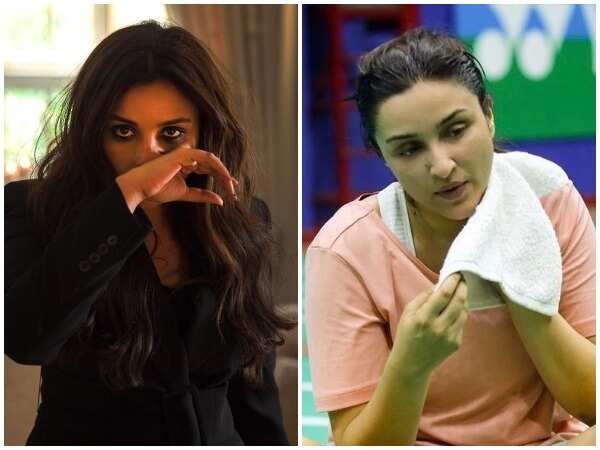 These phases also make you value everything you have much more: success, fame … all of that.

I do not wish tragedy on anyone, but I really believe that when you go through a setback, you appreciate life much more. I feel like I grew up during the low phase of my life. And I definitely believe that today, everything I do is the result of what I learned during that period.
You already had a solid job before the brief depression occurred. Over the years, you've proven yourself to be a stock of talent, so I suppose it made the process of getting back on your feet easier. Soon after, you saw a huge hit with 'Golmaal Again' (2017), right?
I had two movies that year, 'Meri Pyaari Bindu' and 'Golmaal Again'. The first did not do well at the box office, but the other did. And I thought to myself … this is exactly how everything balances. There is so much to be thankful for, so there is no need to be depressed. Also, I never wanted to be an actress in my life, I always wanted to do something else. So my heart and brain are not completely consumed by industry and that is why I can distance myself and do more with my life.
You said your next movie, 'The Girl On The Train', is the hardest movie you've ever made …

That and 'Saina' (the biopic about badminton champion Saina Nehwal) are hands down the hardest movies I've ever made. I have literally given my heart and soul and feel that I am more of a producer of those films than an actress. 'The Girl On The Train' sealed in my mind the kind of actress I want to be. I think all of my movies before 'The Girl On The Train' were a personal experiment in finding what I wanted to do, and with this movie, I found it. I was obsessed with being those two characters in both movies, I was obsessed with acting. It gave me clarity on how I want to select movies from now on.