Delhi earthquake: earthquake tremors were felt in parts of Delhi, NCR; 4.6 magnitude earthquake near Rohtak in Haryana | India News
NEW DELHI: A magnitude 4.5 medium-intensity earthquake struck near Rohtak in Haryana on Friday, tremors were felt in Delhi and in the national capital region, the National Center for Seismology said.
Delhi and NCR felt tremors for the fifth time since April 12 on Friday night, however this was the strongest of the five earthquakes.
There was no initial damage to any property, or loss of life, however, there were cases of several people running out of their homes and buildings after the tremors that occurred at 9:08 pm.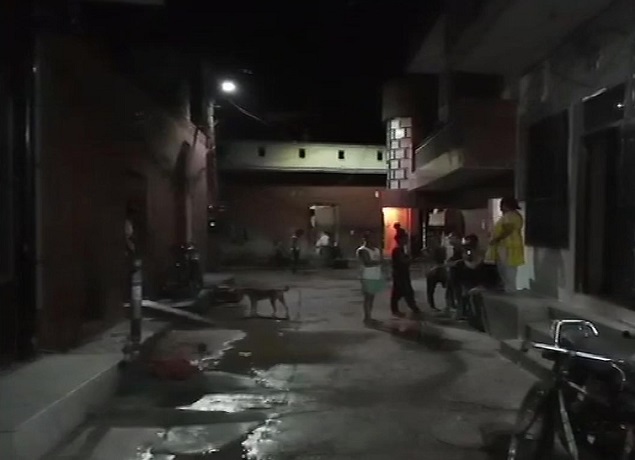 NCS's J.L Gautam said the earthquake occurred at a depth of 5 km and had its epicenter near Rohtak in Haryana. "The earthquake had a magnitude of 4.5 and occurred at 9:08:40 PM at a latitude of 28.8 N and a longitude of 76.7 E," said Gautam.
An MeT official said this is the first medium intensity earthquake in the spell, with several low intensity earthquakes in April and May. However, the epicenter was not Delhi this time. "The previous four earthquakes had their epicenter in Delhi. This was a good distance from Delhi, therefore parts of Delhi NCR felt only slight tremors, "said the official.
The previous four Delhi earthquakes, which started on April 12, were 3.5 on the Richter scale or less, and the last one was only 2.2 on the Richter scale.

The Indian Standards Office has classified the entire country into four seismic groups, ranging from zone II (low intensity) to zone V (very severe).
Large parts of Delhi, Haryana and Chandigarh, however, fall into Zone IV (severe), making them prone to earthquakes. The region also has several fault lines such as the Moradabad, Panipat and Sohna faults.
The first recorded earthquake of the five was April 12, measuring 3.5 on the Richter scale. The earthquake had its epicenter at Sonia Vihar in eastern Delhi. The following day, another magnitude 2.7 earthquake struck Delhi, with the epicenter in the same area.
The third earthquake that struck Delhi NCR on May 10 measured 3.4 on the Richter scale and had its epicenter near the Delhi-UP border, while the last was 2.2 on May 15 alone with its epicenter near Pitampura in Delhi .