FALSE ALERT: Leading digital news portal falsely claims India on Stage 3 of Covid-19
CLAIM
A leading digital news website released a news report with a claim that India is now in Stage 3 of the Covid-19 broadcast. Stage 3 is called 'community transmission' when a person with no travel history contracts the infection through domestic sources.
The website made this claim, citing Dr. Girdhar Gyani, a man he described as a doctor who is part of a Covid-19 hospital workforce, an initiative of Niti Aayog.
Citing Gyani, the website claimed that community transmission of the coronavirus in India has started, but the government is not making it public.
Here is the screenshot of the report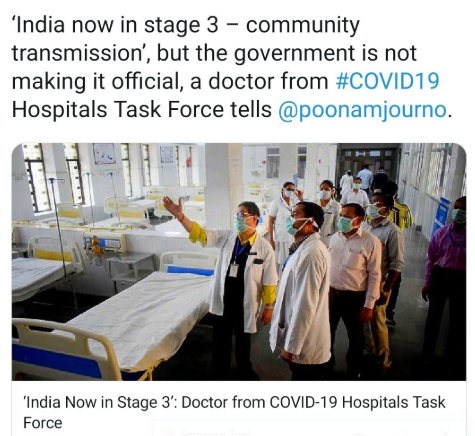 TRUTH

Gyani clarified that the owner was disproportionate. The day the website interviewed him, he said that based on available data, India was not in Stage 3 broadcast.
In an interview given to Priyanka Sharma, health journalist for the ANI news agency, Dr. Gyani clarified: "Fortunately, to this day, the increase in the number of cases is purely arithmetic, while in community outreach increases geometrically or exponentially. "
ANI health reporter @journo_priyanka contacted Dr. Girdhar Gyani, who says this headline was removed from the prop … https://t.co/cBOjKR9Slj

– ishaan prakash (@ishaan_ANI) 1585325280000
Furthermore, Dr. Gyani is not a physician or an epidemiologist. He is academically an electrical engineer, who then did a PhD in Quality Management. He is currently Director General of the Association of Health Care Providers (India).
Here's a screenshot of her LinkedIn profile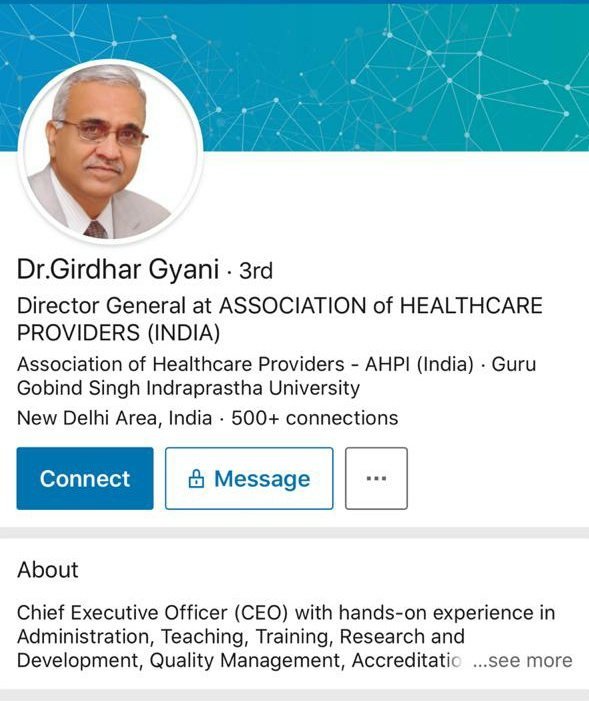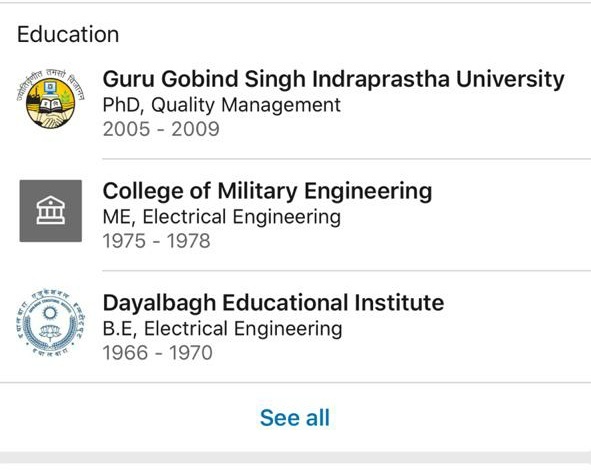 AHPI later took his Twitter account and called the report "misleading." He said that in an interview dated March 27, 2020, Dr. Gyani told the website that while he has a feeling that India is not currently on the Stage 3 broadcast, it would be better if India prepares as if I was in stage 3.
The Quint misleading article about COVID-19 referring to Dr. Girdhar Gyani, DG.AHPI -Interview dated 27.3.2020 … https://t.co/pYHbCevwYY

– Association of Health Providers (India) – AHPI (@ahpi_india) 1585331912000
Furthermore, the high-level official technical committee of public health experts for Covid-19 established under Niti Aayog does not have Gyani on its panel.
Here is a copy of the letter from Professor Balram Bhargava, Director General, Indian Council of Medical Research (ICMR). This letter to the Joint Secretary of the Ministry of Health and Family Welfare is named after 21 public health experts chaired by Dr. Vinod Paul, a member of Niti Aayog. He doesn't have Dr. Gyani's name.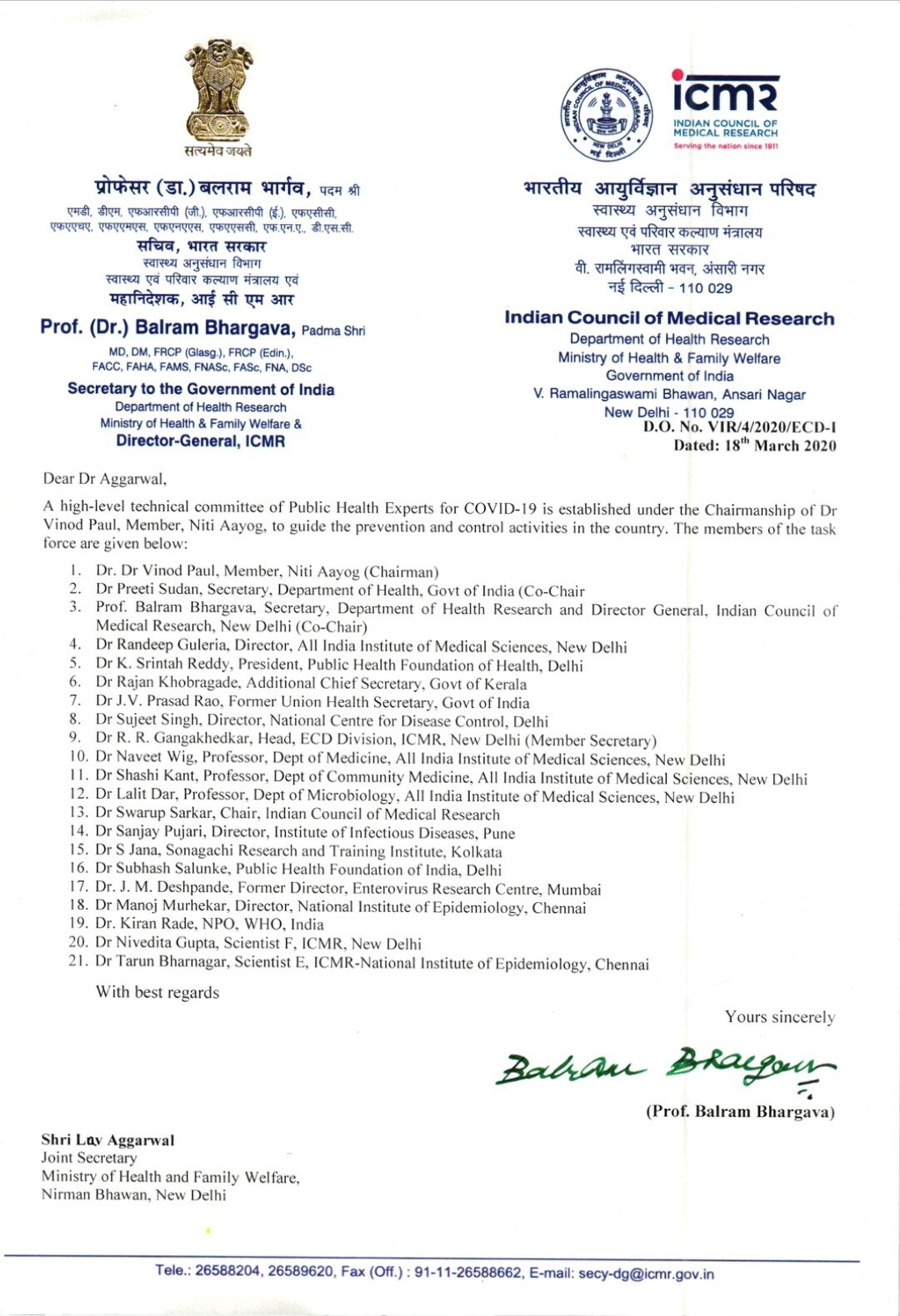 The fact-finding arm of the Press Information Office on its official Twitter identifier cited the AHPI tweet and called the report "misleading."
#PIBFactcheck: An online news portal has conducted an interview with DG, AHPI stating that India is in Stage 3, i.e. … https://t.co/d4BEAq9Uml

– India GDP 🇮🇳 #StayHome #StaySafe (@PIB_India) 1585387235000
After AHPI called the website to post misleading information on behalf of Dr. Gyani, the website changed its headline to "India may be in Stage 3: COVID-19 Hospital Task Force Coordinator."


VERDICT
Times Fact Check found that a leading digital portal has published a misleading article claiming that India was in Stage 3 of the Covid-19 broadcast.