Bhaichung Bhutia opens its doors to migrant workers in Gangtok | News outside the field
NEW DELHI: At a time when thousands of migrant workers across the country are struggling to make ends meet and have no refuge due to the 21-day blockade, the former Indian soccer captain and one of the biggest sports stars in India, Bhaichung Bhutia has come We hope to help.
Bhaichung has offered refuge to migrant workers in Sikkim, who mostly come from Bihar and West Bengal in their new building in Lumsey, Tadong in Gangtok. About 100 people can receive shelter in the building.
Speaking to TimesofIndia.com, Bhutia said: "I have a four and a half story unfinished new building in Gangtok (Lumsey, Tadong). I am offering shelter to migrant workers in Gangtok who have no shelter and nowhere to go. I hope May this encourage others in the country to do the same and help migrant workers in these difficult times. "
Ten of these workers are already staying at the facility and Bhaichung has also ensured that they obtain food supplies from local stores. It has also asked others in the area and the Sikkim government to help with food and other supplies, once again as more workers flock for shelter. The former Indian captain is also working with local authorities to spread the word and help as many migrant workers as possible and to organize medical services.
Bhaichung has also called on people across the country, who have their own empty spaces, to come forward and offer them as shelters for migrant workers.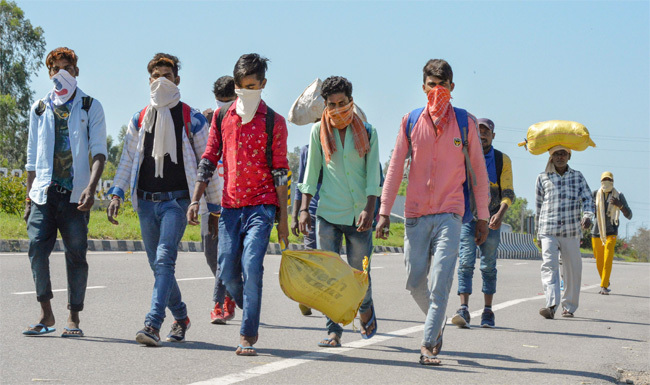 Due to the closure, there is a massive exodus of these workers, who are trying to return to their homes in rural areas across the country, as they are not finding any jobs or livelihoods in the places where they previously worked. Thousands of non-salaried workers, who depend on daily wages, are trying to return to their villages after losing their livelihoods in urban areas. At a time when there is a deadly pandemic across the globe, the health risks to so many people nearby are immense.
Bhaichung, who is in contact with government authorities to ensure that as many migrant workers as possible receive aid in these unprecedented times, also praised the Sikkim government for taking all the right steps in the battle against the deadly coronavirus pandemic. . So far, the state has not had a single positive case of the virus. Bhaichung hopes that the Sikkim government will also come forward to help migrant workers who are trapped in the state, without shelter, without food and nowhere to go, as the borders are closed.

The 43-year-old has also had the help of United Sikkim football club, which he is co-owner of in this effort. He also posted a message on Facebook, with contact details. People who have migrant workers in their neighborhoods and who see the message can introduce themselves and spread the word, so people seeking refuge head to the Bhaichung building in Gangtok.
"I am very sorry for the migrant workers who hope to reach their homes to survive the coronavirus and the national blockade. The massive exodus of migrant workers who leave to attempt tremendous trips to their home is not only a violation of the curfew but is also a danger to their lives Me and United Sikkim Football Club would like to offer shelter to those in need in my building in Lumsey, Tadong Please contact me on Facebook or call our senior USFC manager Mr. Arjun Rai phn. 9434117465 for any help regarding this issue. " Bhaichung's message read.
At a time when the world has come to a complete stop, athletes around the world are stepping forward to help in any way they can. Bhaichung's efforts to try to help those who need it most in these difficult times could encourage many others to step forward and turn this into a national social initiative.