India enters critical phase in fight against COVID-19 | India News
NEW DELHI: With confirmed Covid-2019 cases crossing 100 in India, it appears we have entered the most crucial phase in the spread of the virus. Analysis of weekly data from confirmed cases in other countries struggling to contain this outbreak shows that confirmed cases increase after the number crosses 100.
Coronavirus pandemic: full coverage
In France, for example, the first case was reported on January 25; Five weeks later, the number increased to 57, but in the sixth week, there were 613 cases, which rose to 3,640 and 4,469 in the next two weeks.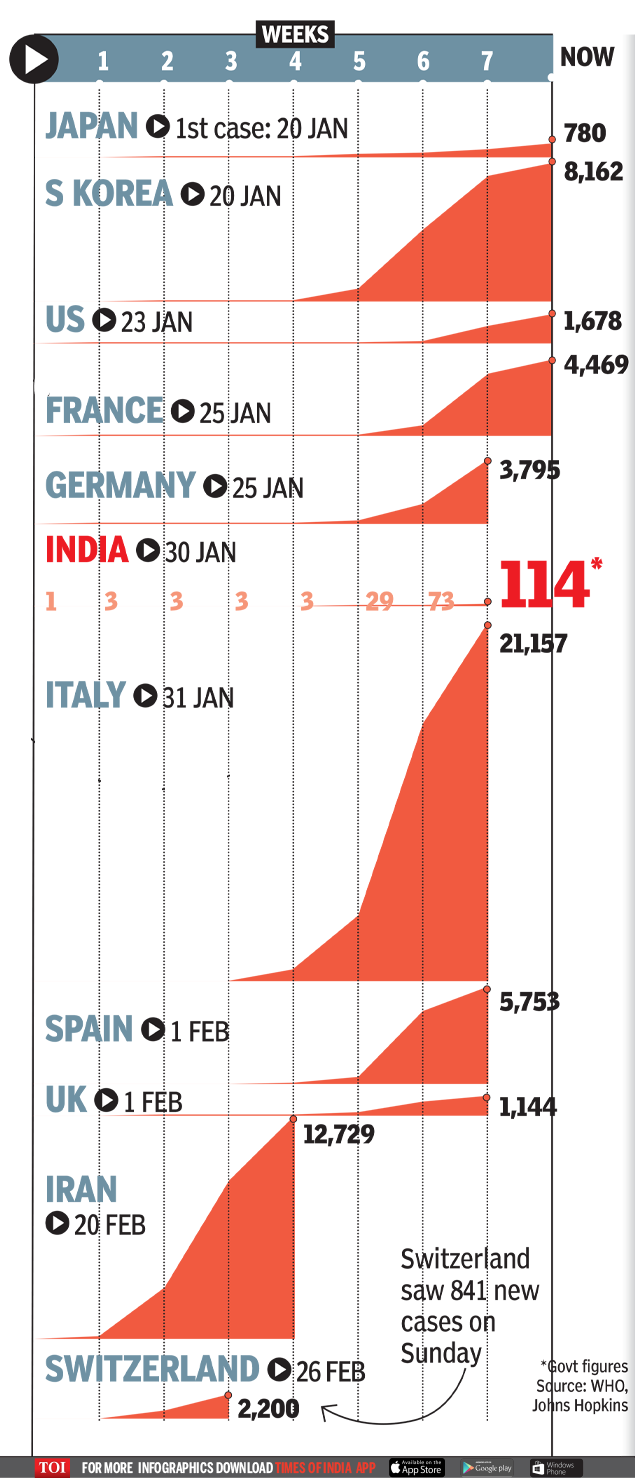 Similarly, in Italy, until the third week after the first confirmed case, the number was only 3. The cases shot up to 650, 3,858, 15,113 in the following weeks.
More about Covid-19
Iran appears to be an exception, as cases increased several times a week. Several newspapers have criticized the Iranian authorities for neglecting the virus in the early days of the outbreak.
Coronavirus pandemic: latest updates
So far, India has performed well: in its seventh week since the first case was detected on January 30, there are 114 confirmed cases. The government quarantined India from the rest of the world with travel restrictions. But the next few weeks are crucial.