WARNING: This WhatsApp advance on the use of inside out masks to prevent viruses is false
Many people received a WhatsApp forwarding that advised people to wear surgical masks in reverse so that they are fully effective. This forward clearly caught our attention and we went to sniff. We talked to Dr. Romil Tickoo, Internal Medicine, Max Hospital and Dr. Tarun Sahni, General Physician, Internal Medicine, Indraprastha Apollo Hospital to clear the air.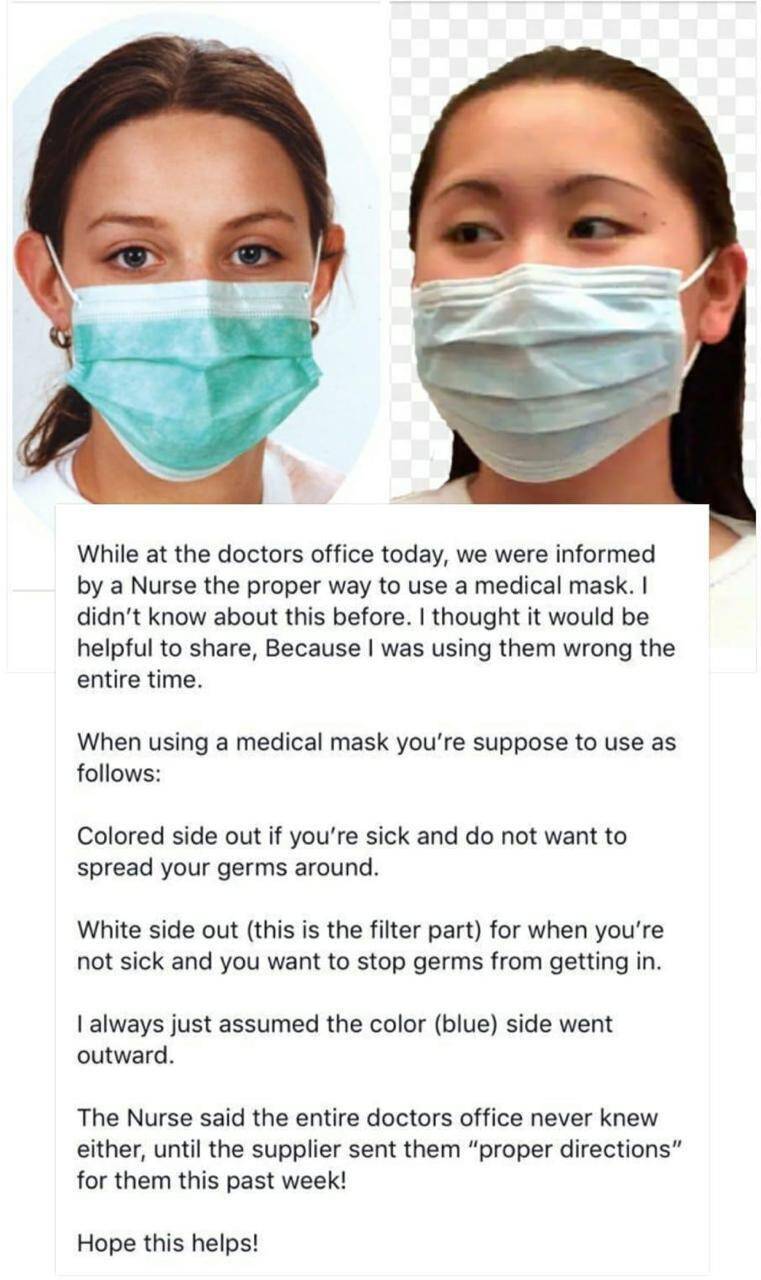 Can a surgical mask be worn from both sides? And is this WhatsApp advance true?


It is absolutely irrelevant. A surgical mask should only be worn with the colored part outside and the white portion inside. Keeping the white portion out will not make the mask ineffective, but it will also be very uncomfortable, says Dr. Tarun Sahni.
Are the masks effective?

Yes, the masks are effective in preventing you from contracting the virus, says Dr. Romil. It also adds that one can get the virus by coming into contact with the body fluids of the infected person. Therefore, it is better to stay safe wearing a mask.
Dr. Tarun Sahni says that wearing a mask protects you from getting the virus. In addition, one should definitely wear a mask while traveling or when in a public place.

He also added that, in addition to wearing a mask, you should not forget to take some basic measures, such as washing your hands frequently, not coming into contact with sick people, staying at home even if you have a common flu and not creating panic.
Among all the options available, one of the best masks available in marking is N 95, but for those who want to go for cheaper surgical masks, that's fine too. It is because something is better than nothing.
Should children and adults wear the same masks?


Yes, the masks are the same for adults as for children, there is only one difference and it is size, says Dr. Tarun.