Trolls calling Kapil Sharma's wife Ginni Chatrath 'moti' after the child's birth should be ashamed
Comedian and presenter Kapil Sharma recently had an appointment with his wife Ginni Chatrath. However, his photo on social networks has been subject to unwanted and unnecessary trolls.
Several users have embarrassed the new mother by calling her "moti" and "Ginni Phatrat" ​​in the comments. Not only Ginni, the trolls have also commented calling them "mota moti". These are some of the hateful comments made about this celebrity couple.
Troll Attack 1
Mota Moti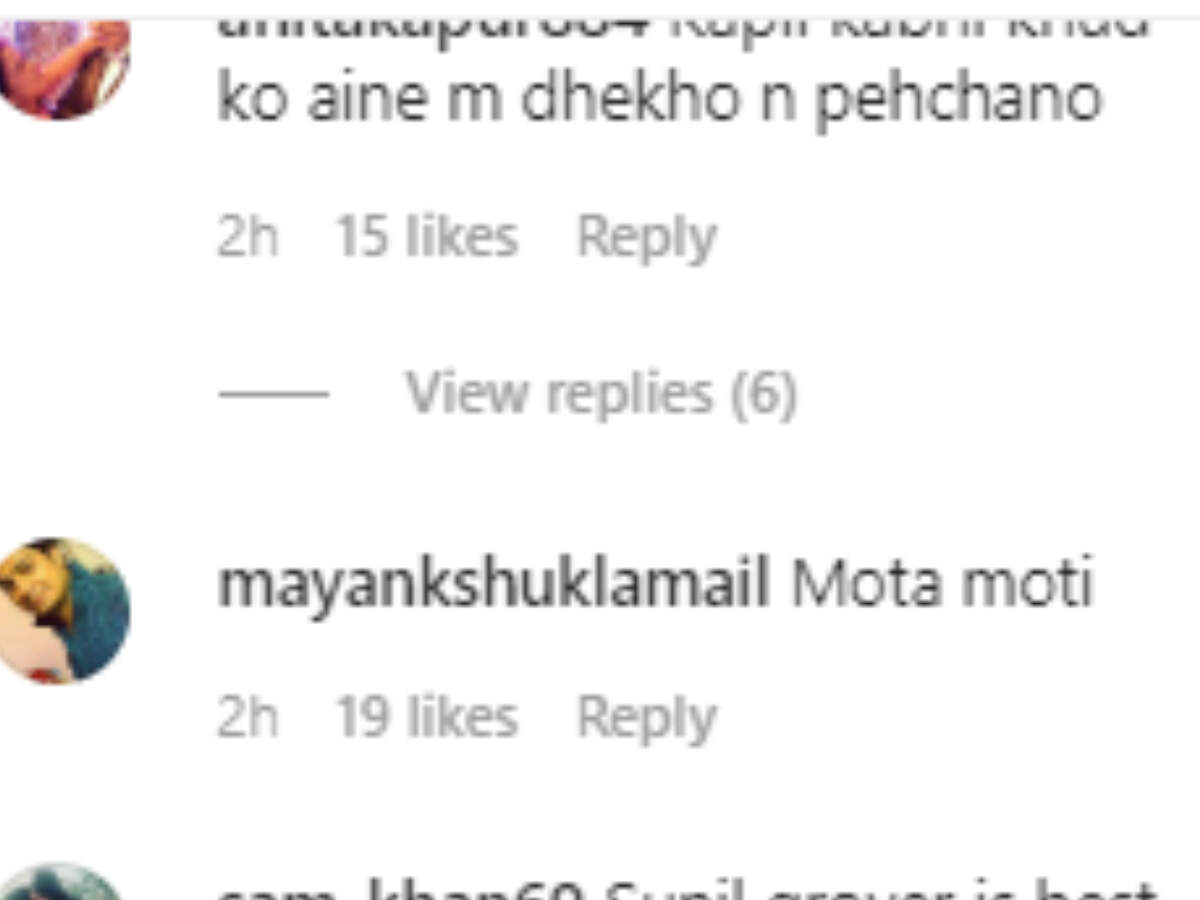 Calling someone 'mota' and 'moti' simply isn't done. The practice of making critical and humiliating comments about a person's size or body weight is simply not acceptable. Trolls are the reason why celebrities stay away from social networks and keep their personal lives private. You are the same class that will be launched on a celebrity for a 'beautiful' selfie if you ever meet one. And you are the same class that will declare itself as the biggest fan of a celebrity and then speak it badly. Get a job worth spending time on social networks.
Troll Attack 2
«Ginni Phatrat»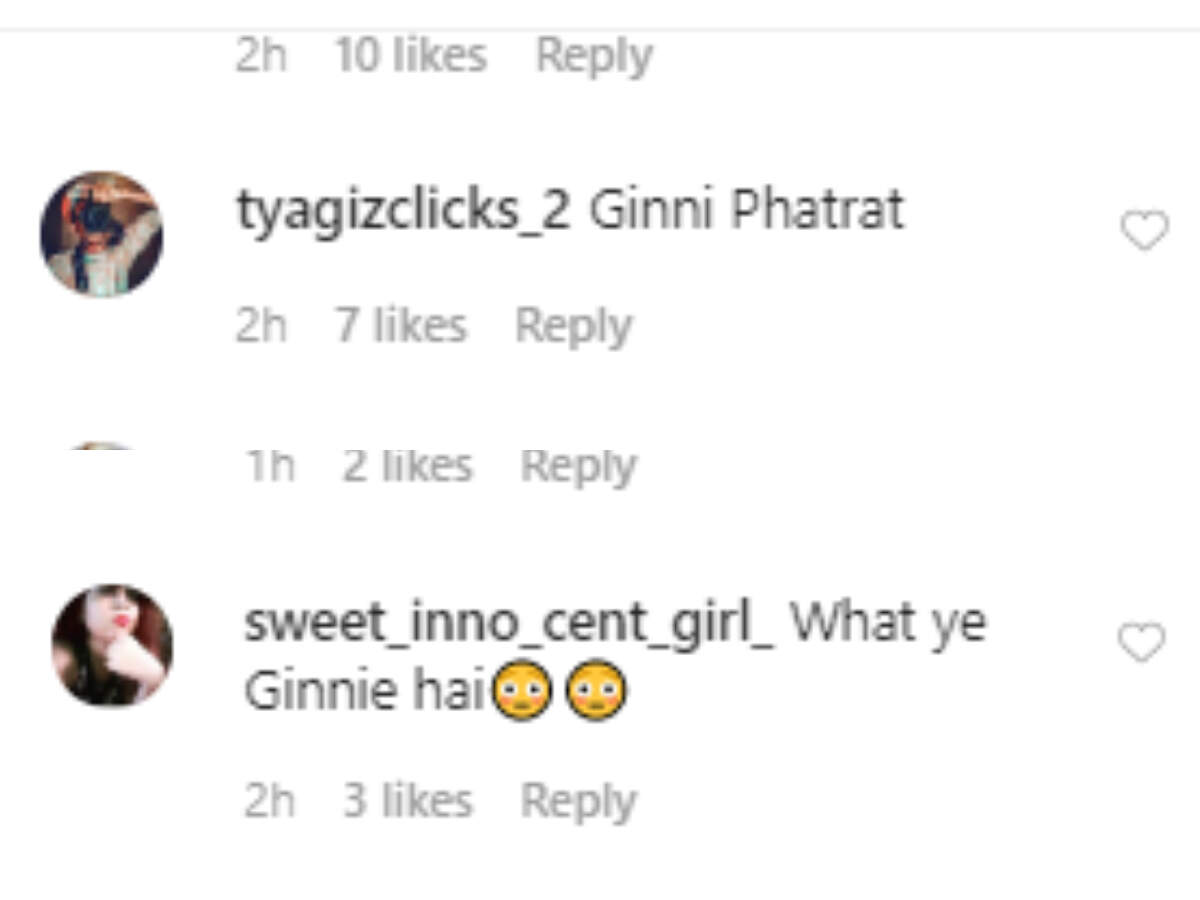 Seriously? Making fun of someone's name is totally unacceptable. What happens if someone insults you by shaming your name? Will you take it happily? If the answer is no, then do not make such comments. If you think you've done it by coining his name, it's not fun. It simply shows clearly your mentality and education. You definitely need some education on how to pronounce a name.
Troll Attack 3
'Dono mian biwi was poocho kon si chakki ka aata khaatey hain' 'Hathi mera saath'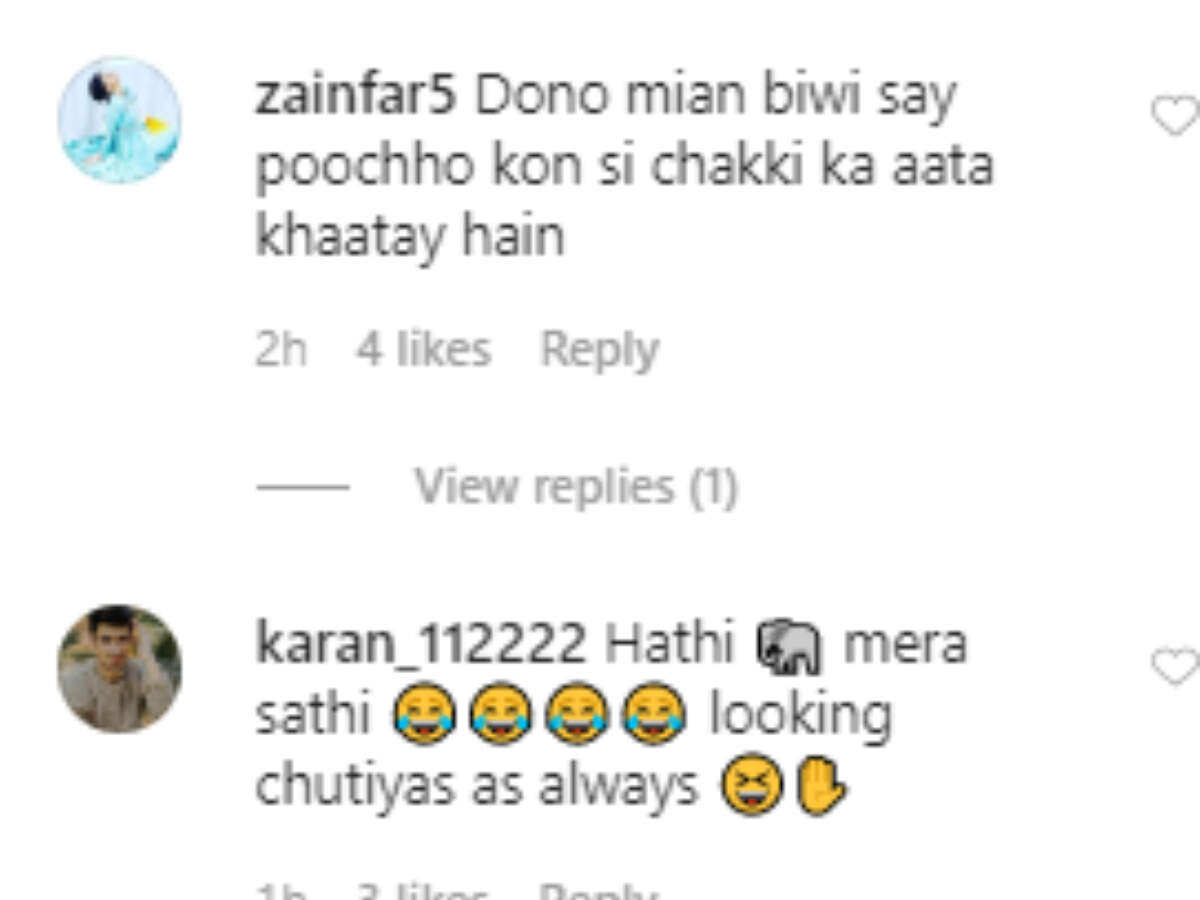 Dear Troll, what do you eat at home to make such an unpleasant statement? A person is known for his work, not for what he eats, uses or how he looks. Before asking what Kapil and Ginni eat, why don't you go and join a "matter your own business" class? It will save you some time outside of social networks and we will also get rid of such unpleasant statements. Let the couple enjoy their movie night. Also, if you don't like them, don't follow celebrities. Calling someone 'haathi' is not correct when the world is fighting against all kinds of shame on a human being. Save the human and behave as such.
Trolls should be ashamed that the body shames a mother, who has just given birth to a child a few months ago. Why only one mother, the body that shames any being is absolutely shameful.
A user responded to the trolls saying: "What a shame for those who call his wife for reasons, she is the new mother of a child, so she has gained weight, it is natural … she looks beautiful." Thank you dear user for delving into these meaningless trolls.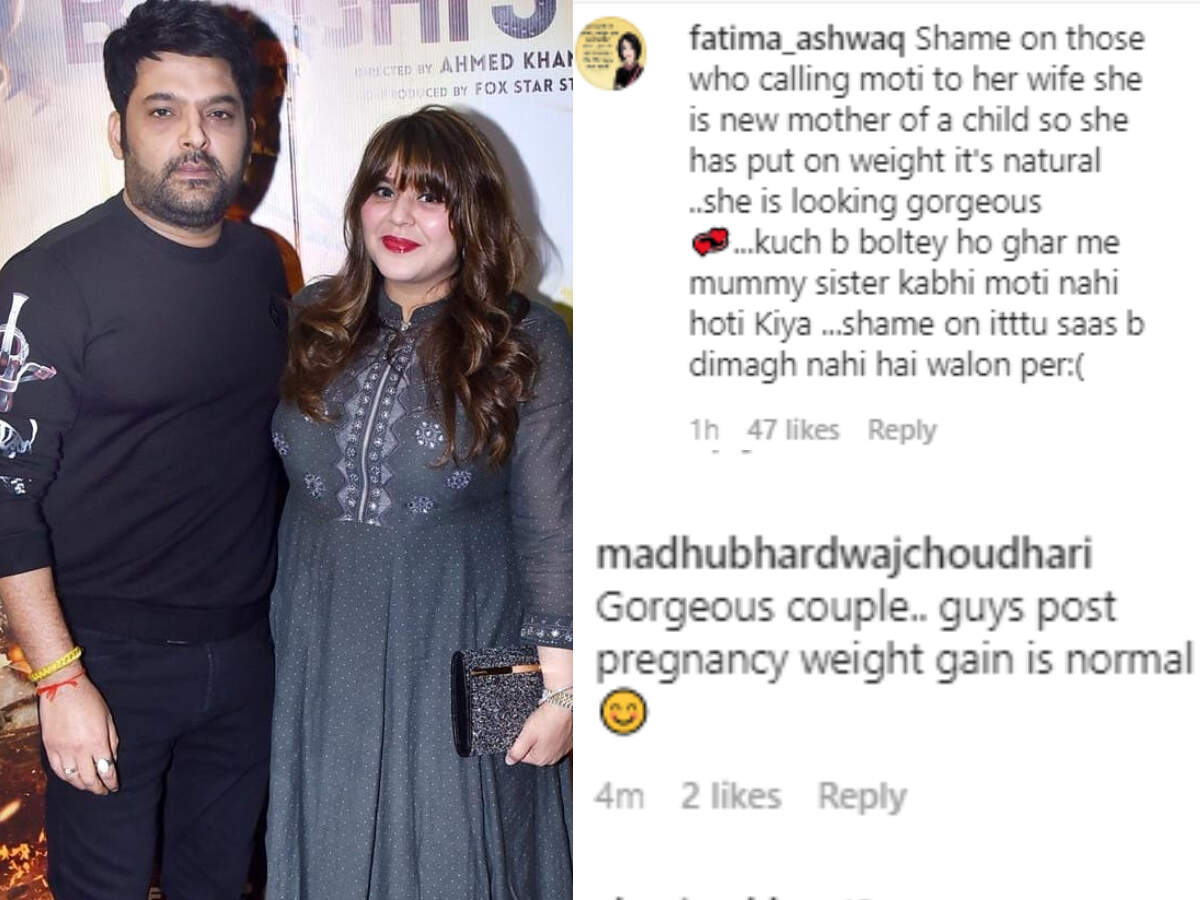 It was one of his rare outings when Kapil took time from his busy schedule for a movie night with his wife. Such comments are not worth it and should be ignored.
Kapil and Ginni enjoy parenthood after welcoming their baby Anayra in January of this year. The comedian is also at the top of the success of his program.