CORONAVIRUS: These books and movies PREACHED the deadly coronavirus outbreak years ago! Here is the complete list.
The coronavirus has already claimed around 3,132 lives and infected more than 92,000 people worldwide. While the world continues to deal with infectious disease, more and more cities report their first case of COVID-19. On Monday, two new cases of the disease were reported in Delhi and Hyderabad and the National Capital has been put on alert for coronavirus.
Amid widespread confusion and panic over viral infection, several mind-blowing conspiracy theories have been making rounds on social media platforms. From books, movies to the prophetic writers of 'Simpsons, here is the summary of creepyly accurate predictions of respiratory disease.
1.The Simpsons of the future cashier

It cannot be denied that the longest-running animated comedy series is the undisputed king of predicting major world events. Almost 16 years ago, in an episode entitled "Bart to the Future", it was shown that Donald Trump will become the president of the United States of America. This time, a viral collection of images, apparently taken from the 1993 Simpsons episode, is going viral on social media. In the Simpsons, the viral flu originates in Japan and not in China, as workers send Osaka flu to Springfield. Don't believe us Here, look at the snapshot:
2. A novel that talks about the "Wuhan virus"


In a 1981 thriller and crime novel, titled "The Eyes of Darkness," thriller Dean Koontz wrote about a virus called Wuhan-400 that was created as a biological weapon in a laboratory. In addition, the virus had the ability to kill an entire city or country. The strange coincidence sent waves of shock among people around the world as they began to draw parallels between the fictional and real scenarios. People rushed to share the excerpt from the book online, which apparently predicted the coronavirus almost 40 years ago.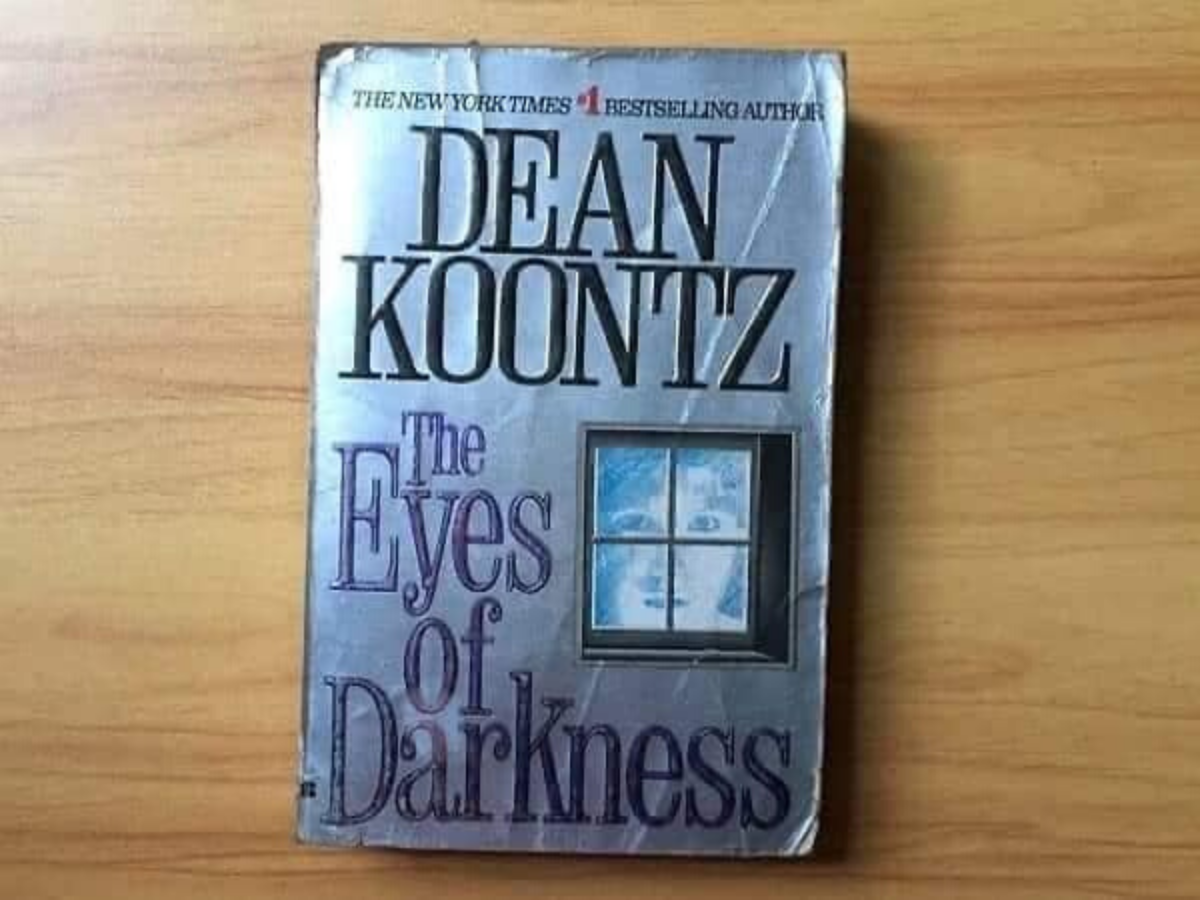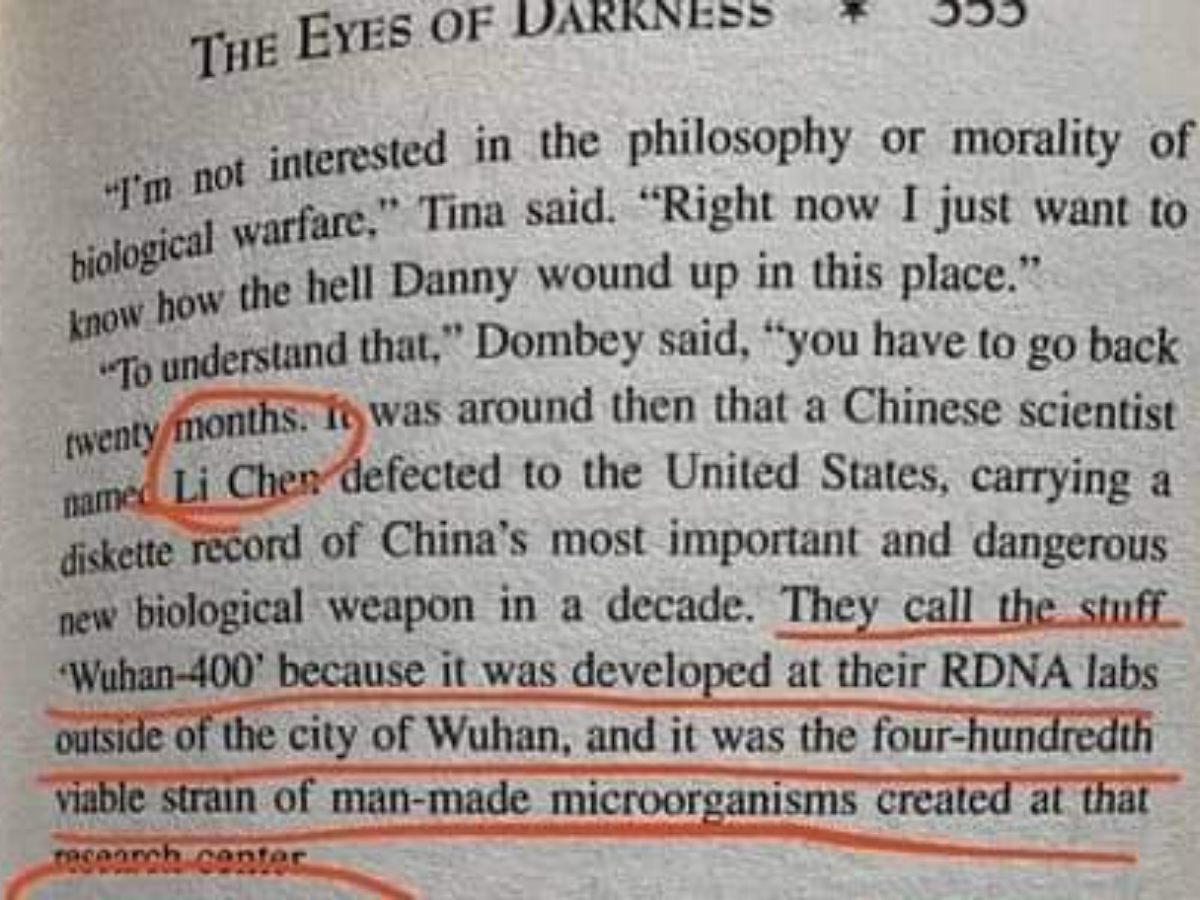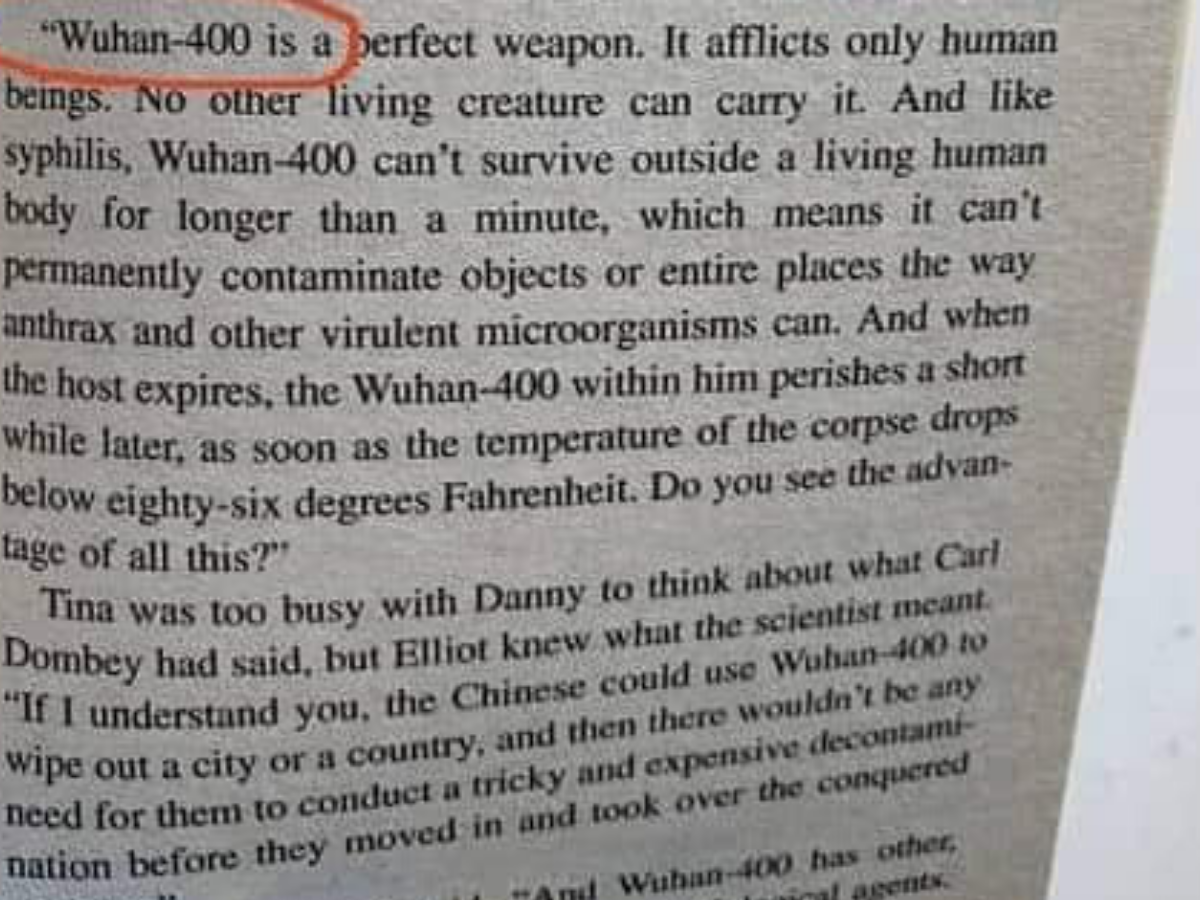 3. The 2011 film "Contagion" predicted the deadly outbreak


In case you're still not scared, there is a 2011 film, starring Gwyneth Paltrow, which had a plot disturbingly similar to the coronavirus outbreak. This Steven Soderbergh movie is about a virus outbreak that began in Hong Kong. It has been shown that the dummy virus, known as MEV-1 in the film, kills 20 percent of the people affected. This 2011 film about the scare of world health seems too familiar in the current scenario, as it shows the impact of misinformation and myths that can easily spread through technology.
An American film that was shown in 2011 speaks of a virus similar to the Coronavirus that begins to spread from China to spread to the rest of the world!
The strangest thing is that the end of the film shows that the cause of the infection is the bat, which is the same reason why the disease is spreading. pic.twitter.com/al25z4EjAy

– Yasmeen Ali (@ yasmeen_9) January 30, 2020
An American film that was shown in 2011 speaks of a virus similar to the Coronavirus that begins to spread from China to spread to the rest of the world!
The strangest thing is that the end of the film shows that the cause of the infection is the bat, which is the same reason why the disease is spreading. pic.twitter.com/al25z4EjAy

– Yasmeen Ali (@ yasmeen_9) January 30, 2020
4. The book literally entitled "End of days"


There is another book that many Twitter users claim to have predicted the highly infectious coronavirus in 2008. Yes, you read it well. Author Sylvia Browne, who claimed to be a medium with psychic abilities, wrote a book entitled "End of Days: Predictions and Prophecies about the End of the World."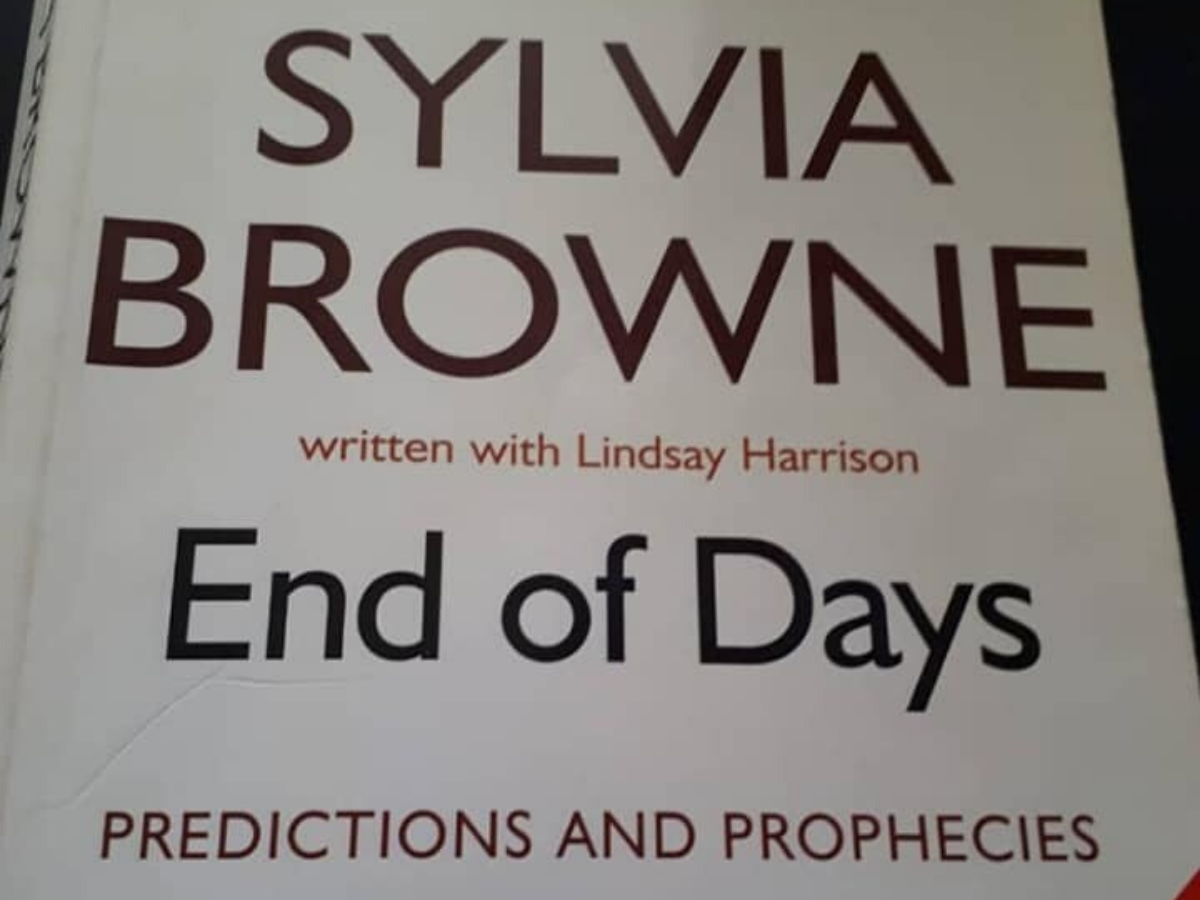 The images in the book are widely distributed in social networks. The book says: "Around 2020, a serious disease similar to pneumonia will spread throughout the world, attacking the lungs and bronchial tubes and resisting all known treatments." Did you get scared yet? Wait there is more. In addition, he says: "Almost more disconcerting that the disease itself will be the fact that suddenly it will disappear as quickly as it has arrived, it will attack again 10 years later and then disappear completely."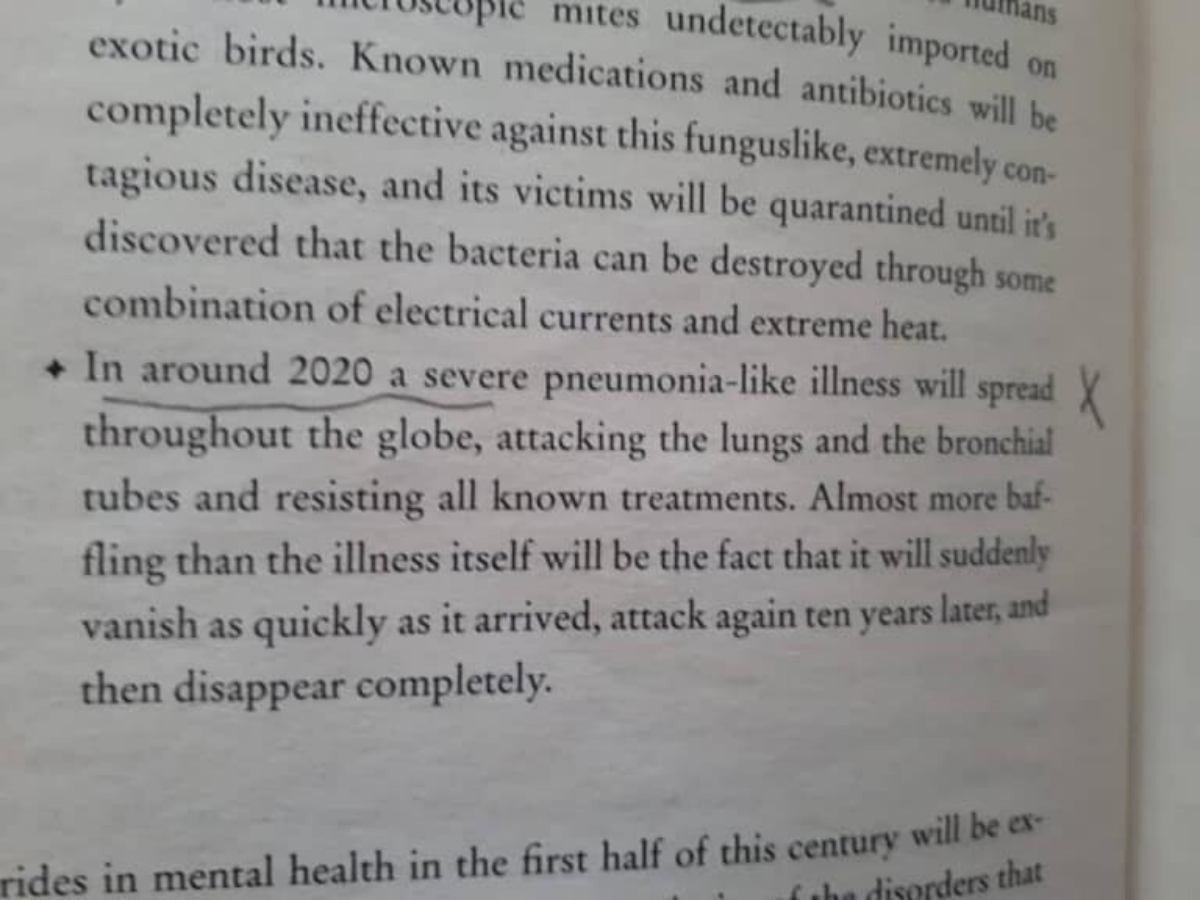 DISCLAIMER: While we report on the spread of coronavirus in India, we must also emphasize that the need for caution should not lead to an atmosphere full of anxiety and fear. We support #CautionYesPanicNo