FALSE ALERT: 'Anurag Mishra' is not the gunman who fired during the violence in Delhi
CLAIM
Many social media users have been sharing photos of Anurag Mishra and screenshots of their Facebook profile, along with a photo of the shooter who fired several rounds in the Jafrabad area in Delhi when the violence occurred on February 24, 2020 , with a claim that the first is the one who opened fire.
Most of the publications that make the above claim had a subtitle written in Hindi that translates closely as: "Shahrukh turned out to be Anurag Mishra. Look at the Islamophobia of the police and the media. What a propaganda it was!"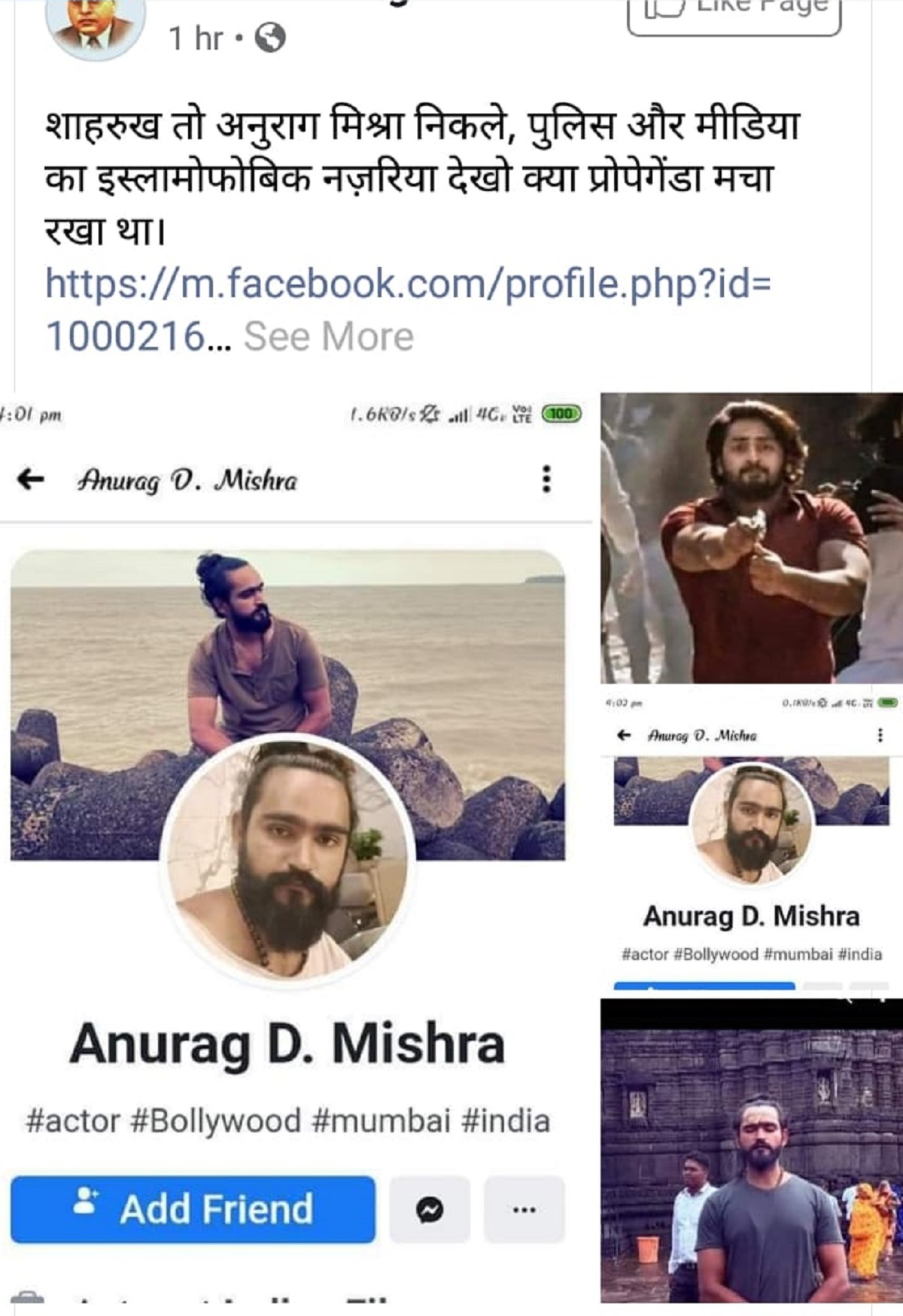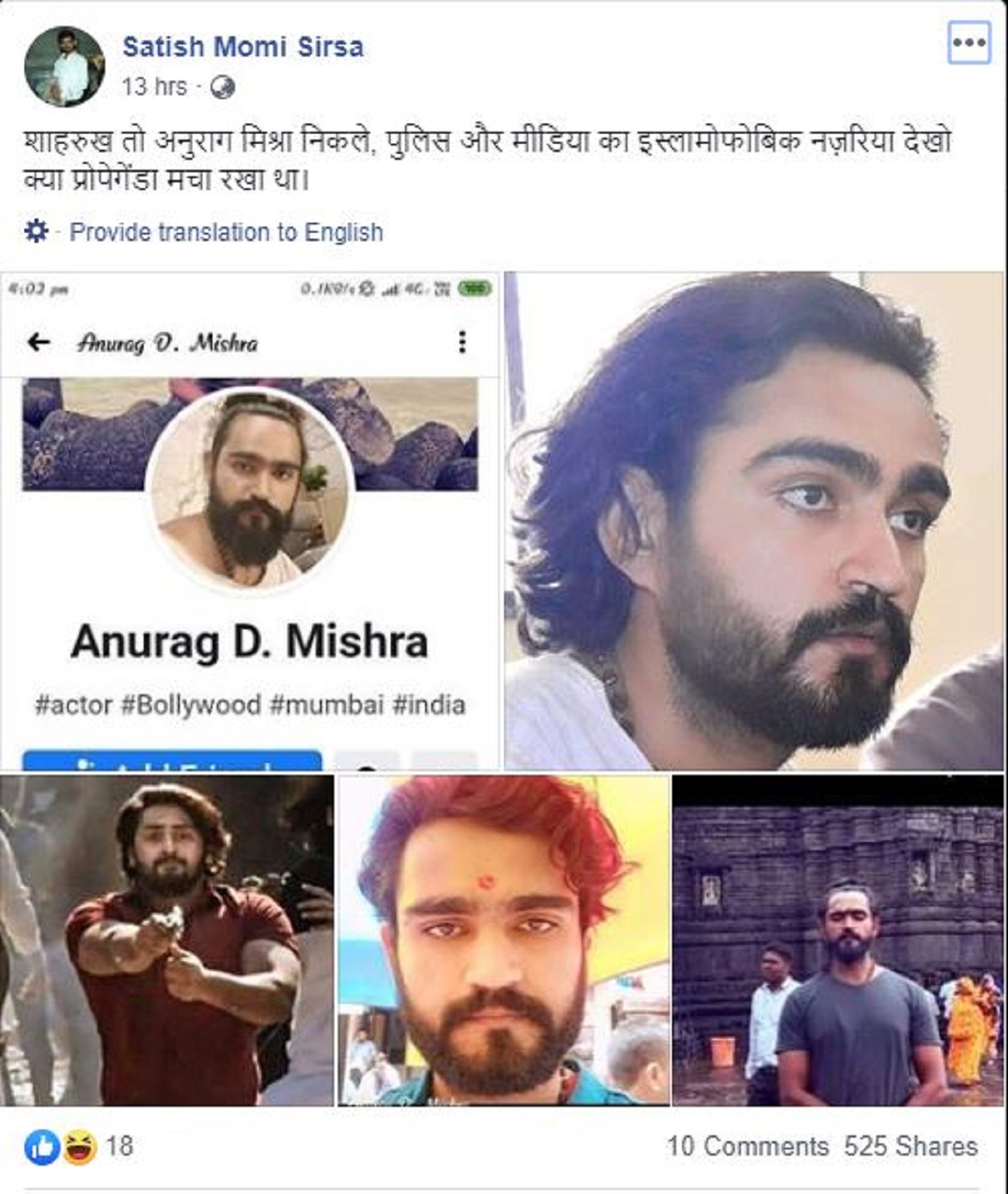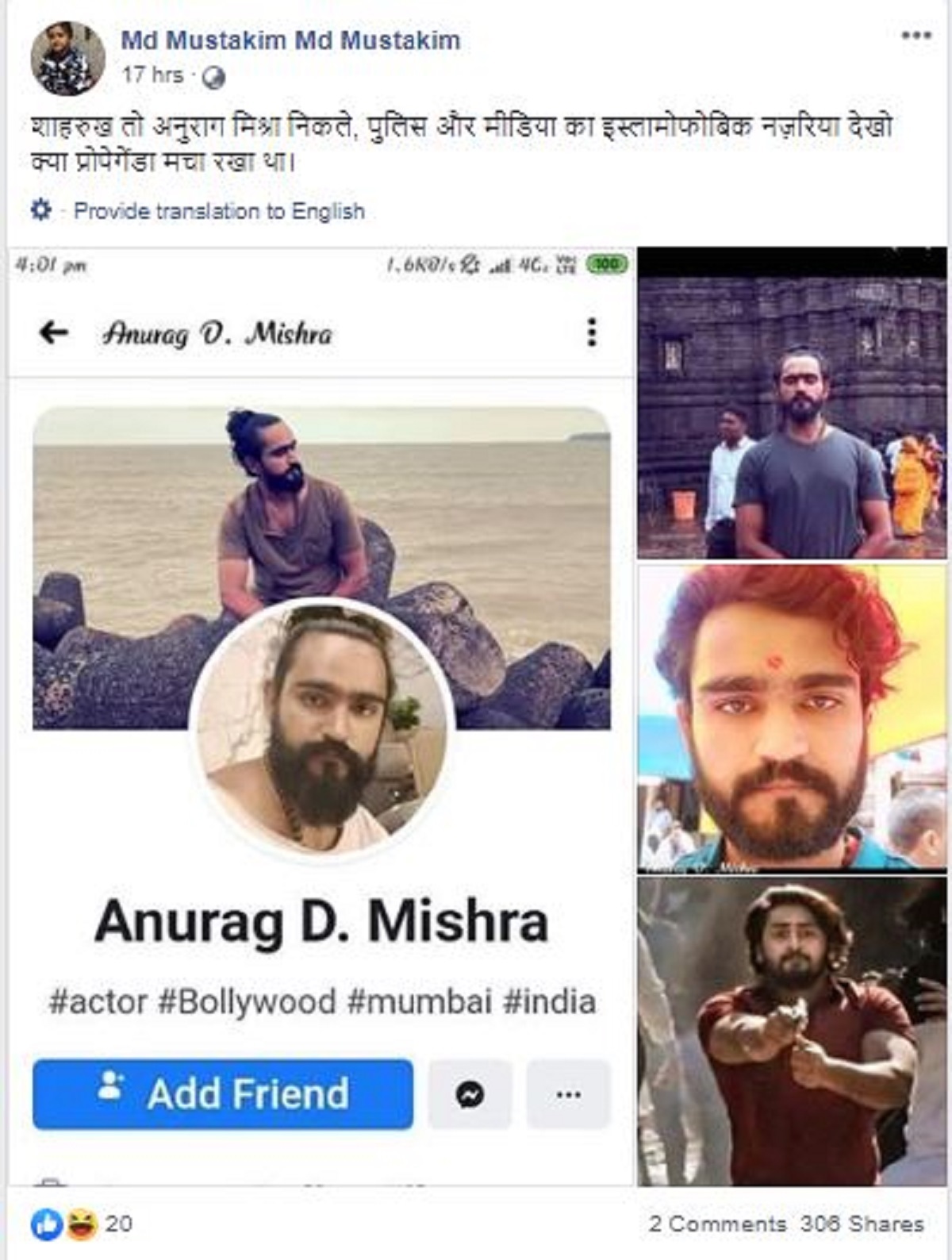 These photos are also widely shared on WhatsApp, along with the same claim.
TRUTH

The gunman who opened fire during the violence that followed in the Jafrabad area in Delhi was identified as Mohammed Shahrukh on the day of the incident and then arrested by the Delhi police.
Anurag D Mishra, whose photos are now shared with Shahrukh's, is an actor and lives in Mumbai.
Times Fact Check contacted Mishra. He told us that he got to know from some of his friends and family that his photos are shared with the false claim.
Mishra told Times Fact Check that he was in Varanasi on February 24, 2020 to attend an event. He is still in Varanasi. He has filed an official complaint at the Sigra police station in Varanasi regarding the misuse of his photos.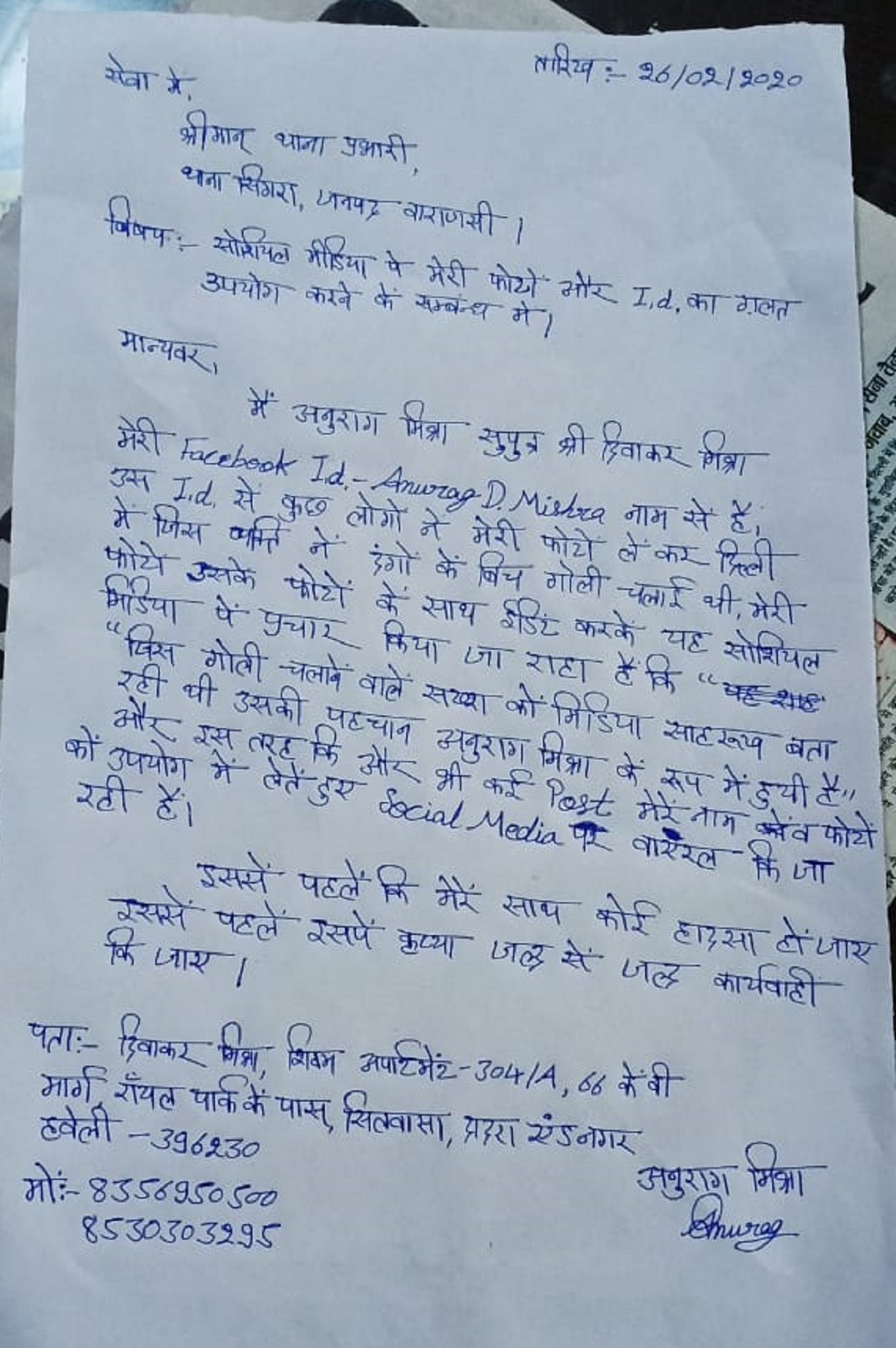 Mishra also told us that he would also file a complaint with the Cibercell.
Mishra made a Facebook post yesterday warning all those who share false news about him of legal actions.
Shahrukh, the man who pointed the gun at a Delhi policeman and then fired several rounds, was arrested by the Delhi police on Monday night. Here is a

TOI report
+ about his detention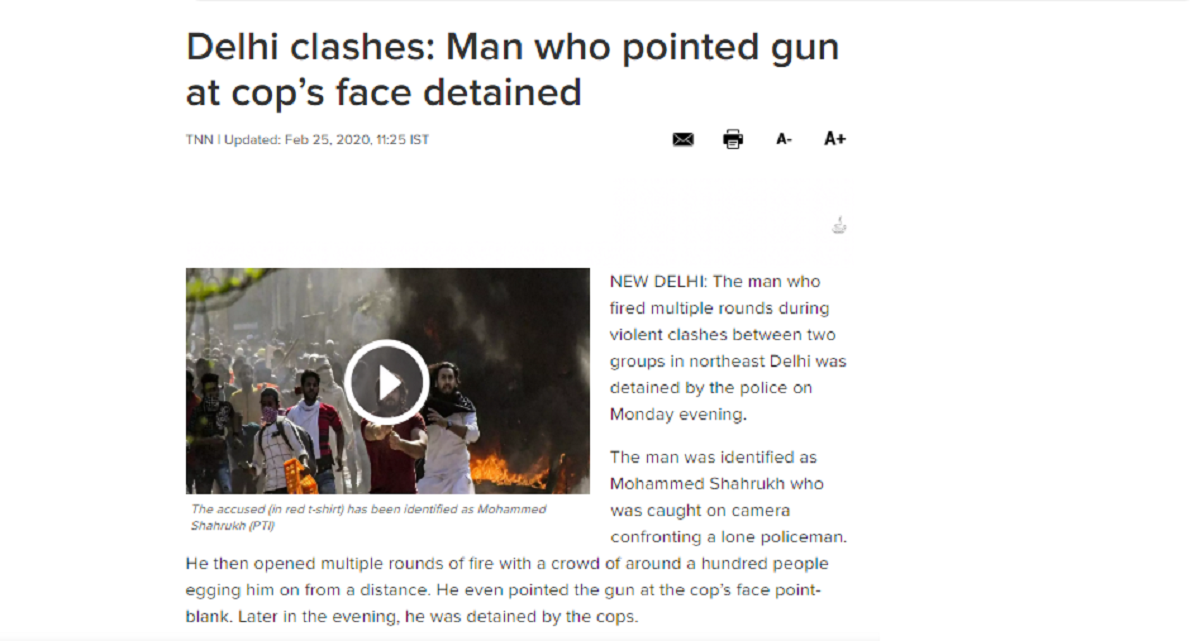 VERDICT

Times Fact Check has confirmed that Anurag Mishra's photos are shared along with Jafrabad shooter Mohammed Shahrukh with a false claim that the first was the one who opened fire during the violence that followed there.
These are two different people and Mishra has nothing to do with the incident of the shooting in Jafrabad in Delhi.