Violence in Delhi: teenager shot home on the way from school among injured scores | Delhi News
NEW DELHI: Among the more than 200 victims of stone shots and shots in northeast Delhi is a 13-year-old boy. He was shot in the back. Victims like him include two men who were returning home when they were attacked by a mafia. Police also confirmed four cases of acid attack.
Faizi Hussain, 13, was heading home from school on Monday when he learned of the riots that erupted in his neighborhood of Vijay Park, near Maujpur. He came home safely, but the curious young man ventured to watch what was happening. A few minutes later, a bullet fired from somewhere on the main road hit him in the lower back and collapsed.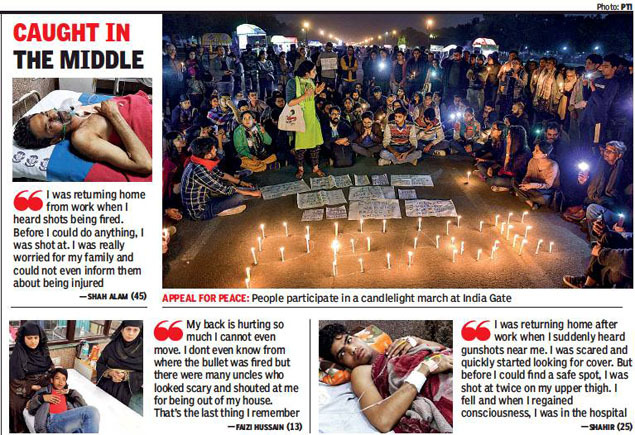 Doctors have told the family that it is better not to remove the bullet lodged in the lower part of the spine, so the child will have to live with it for the rest of his life. At Guru Teg Bahadur Hospital, where Hussain is receiving treatment, his family recalled that saving the teenager was difficult. "It would have been almost impossible to take him to the hospital if our family had not had an autorickshaw," said Hussain's father, Munna.
"They threw stones at us along the way. He was bleeding profusely. I was afraid I was going to lose it, "said Munna. "Doctors have told us that the bullet is housed inside near the spinal cord. They said that surgery represents a risk to his life. "The father is also concerned that his son, who is an enthusiastic sports lover, will now not be able to fulfill his desire to become a national athlete with a bullet lodged in his body. for life.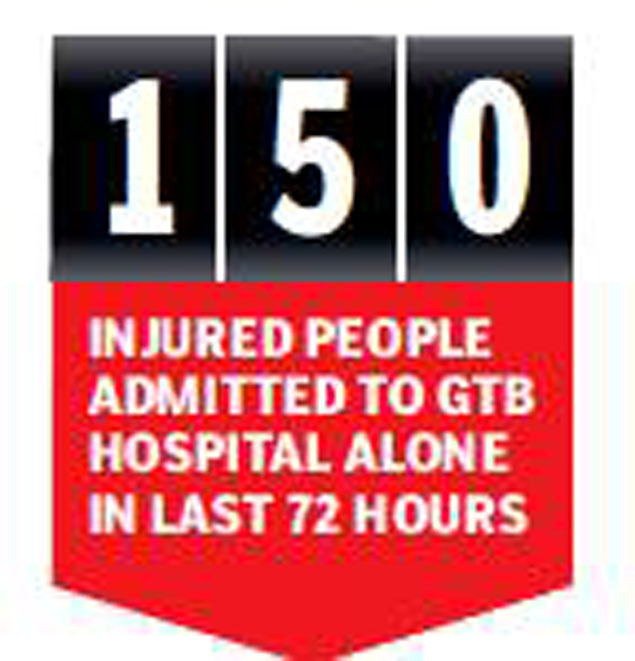 On Tuesday night, hospitals in east and northeast Delhi were receiving more victims. More than 150 people had entered the GTB Hospital, about 20 at Jag Pravesh Hospital, 10 at Max Patparganj and 15 at Lok Nayak Hospital.
Shah Alam, 45, is one of them. The tailor was rushing back home in the Mustafabad area, when he saw a group of troublemakers marching towards him with lathis, stones and other weapons. Behind him, a pair of stones flew in his direction. A nervous Alam covered himself against the wall, but a stone hit him on the right side of his neck, opening a deep wound. Alam, who has since undergone surgery, revealed that he might have to stay in the hospital for at least a week to recover.
Shahir, 25, found himself in a similar situation just a few hundred meters from where Alam was attacked. "I was returning home from work when I heard shots near me. I was scared and started looking for shelter, but before I could find a safe place, I was shot twice in the upper thigh, "Shahir said. "I fell unconscious and when I regained consciousness, I found myself in the hospital. I am so grateful to God that I am alive. In riots like these, what can people like me do? I had nothing to do with the protest, but I face the worst part. "
Among those who have been hospitalized with injuries sustained in the Mafia attacks is Aakash, a journalist who was in Maujpur to report the riots.