Madhya Pradesh: the principal uses his savings money to take students to Delhi | Indore News
INDORE: Sometimes, dreams come true. Nineteen students from a government school in a bland town in the Dewas district had a once-in-a-lifetime experience, when the principal, his hero, raised money from his savings to take them on a flight to New Delhi on a tourist visit for two days.
Smiling from ear to ear, the children of classes 6, 7 and 8 of the school in the village of Bijepur could not hide their excitement when they boarded a plane from Indore airport on February 14.
"The plane looks so small when we look at it from our playground. It's huge when we see it on the ground," said Tohid Sheikh, a class 6 student, whose jaw dropped when he walked with his classmates and three teachers to The Gates. boarding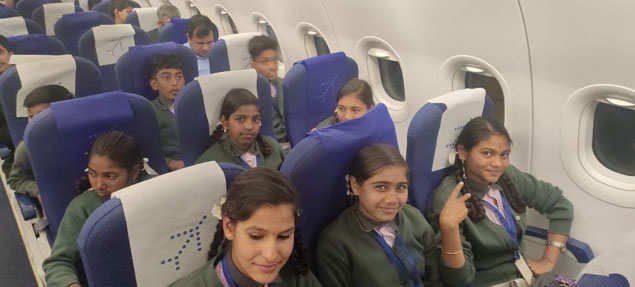 One of the favorite hobbies of public school students in the Aagrod block is flying paper airplanes. They even hold competitions during their lunch breaks. But being on a real plane was an experience you can never forget, they said.
"Some children in the villages have not even traveled by train. A plane trip never dreams. I wanted them to experience this early in life. They will disperse and pursue their respective goals after school, "said principal Kishore Kanase, who raised more than Rs 60,000 from his savings to finance the trip.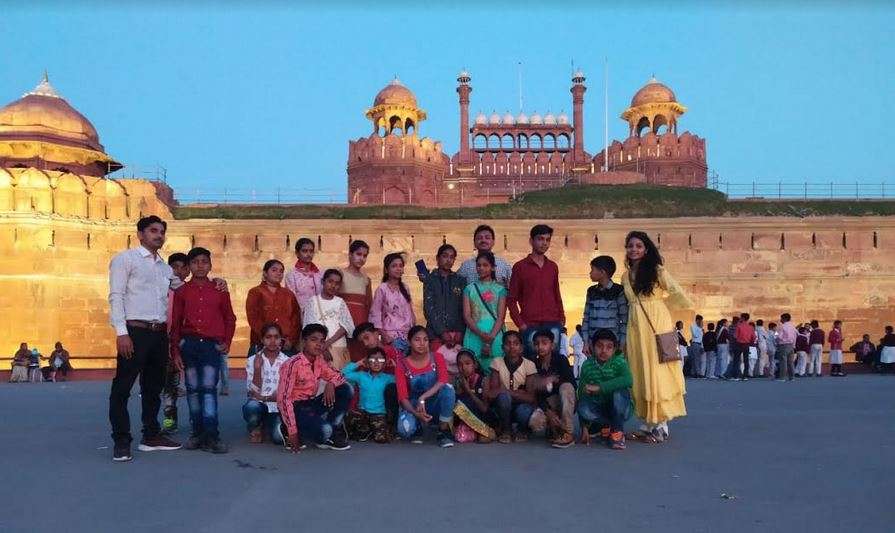 He claimed to have booked tickets well in advance and looked for slots, when the rates were the lowest.
The idea of ​​traveling by plane came up last year, when Kanase took a group of schoolchildren to Agra by train. "During the return trip, the excited children said they will now fly in a plane. The idea was recorded, "said the director.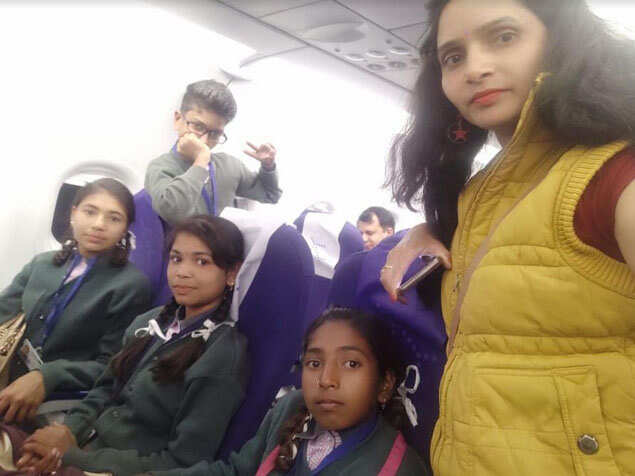 The children spent two days in New Delhi visiting a lot of monuments, including Qutub Minar, Parliament and the Red Fort. They returned by train on February 17. Since then, students cannot stop talking about the flight and thank Kanase profusely for his contribution.
This was the first experience for teachers Nitin Gupta and Asha Tilodia, who accompanied the children. "I have never traveled on a plane. It was great to share the experience with the children. We had some problems due to ignorance, but everything was solved, "said Tilodia.