Farukkhabad news: Criminal holds over 20 children hostage in UP's Farukkhabad | India News
AGRA: An armed man with a criminal background held at least 22 children hostage on Thursday after luring them to his daughter's 'birthday party'. Later, he hurled a crude bomb and also fired shots from a country-made pistol on local villagers and policemen, who came to rescue the children.
The incident took place today in Kathariya village in Uttar Pradesh's Farukkhabad, where Subhash Batham, accused in a murder case, invited local children to his house for a party and then locked them inside.
Speaking to TOI, BJP MLA from Farrukhabad Sunil Dutt Dwivedi said, "The intention behind the hostage situation is not clear, but when some local residents tried to get the door opened, he started firing from inside in which one person was injured in his leg. Batham even hurled a low-intensity bomb from the window, injuring SHO of Mohammadabad."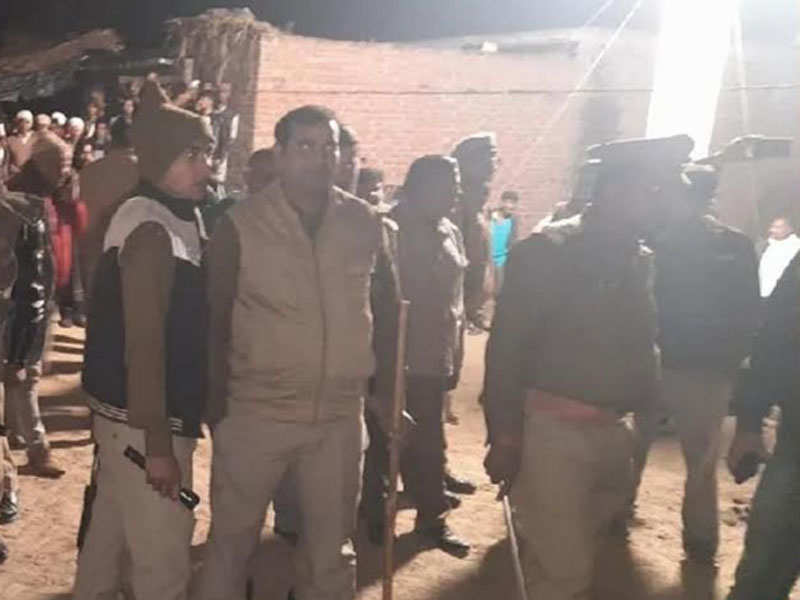 According to local sources, he was shouting that he had been wrongly framed in a criminal case.
"Twenty children are being held hostage at Kathariya village," additional director general of police P V Rama Shastri said.
UP Director General of Police (DGP) OP Singh told reporters that the police were acting with caution to ensure the safety of children locked inside.
"A special team of trained personnel is at the spot and we have kept NSG commandos on standby. Our priority is to ensure the safety of the children and rescue them at the earliest. It is a difficult situation and all senior police officers are at the spot. We want to rescue the children without any collateral damage. The local legislator, Nagendra Singh, is also trying to talk to the man," he said.
The police have also called Batham's relatives and local village leaders.
A huge crowd gathered at the spot, comprising mainly parents of the children who have been held hostage.
In Video:Criminal holds several kids hostage in Uttar Pradesh's Farukkhabad