Watch: Manish Pandey takes one-handed stunner to send David Warner back | Cricket News
NEW DELHI: Manish Pandey rose to the occasion as he took a one-handed stunner to send Australian opener David Warner back early in the innings during the must-win second ODI for India in Rajkot on Friday.
Paceman Mohammed Shami gave India the breakthrough in the fourth over of the Australian innings. Shami came up with a length ball angling it wide of the stump and Warner smacked it flat towards cover.
Stretch and Catch it like @im_manishpandey He goes full stretch to pluck a one-handed stunner to dismiss Warner.… https://t.co/zn1icme2LX

— BCCI (@BCCI) 1579265510000
Pandey timed his leap perfectly to intercept it with his right hand reaching high over his head. Warner, who made the mistake of hitting it close to Pandey, was stunned in disbelief after the catch.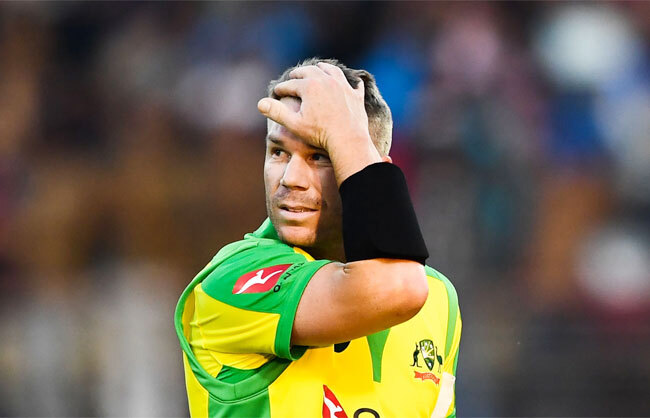 Earlier, Shikhar Dhawan missed a well-deserved ton by a whisker but laid a solid platform for the aggressive duo of skipper Virat Kohli and KL Rahul to ensure a commanding total of 340 for 6 against Australia.
While Dhawan added 81 for the opening stand with Rohit Sharma (42) who would regret this missed opportunity on a batting belter after getting set, the southpaw also had a vital 103-run stand with Kohli for the second wicket.
The Kohli-Rahul duo's 78-run partnership off 10.3 overs was also pivotal as it helped the latter to launch a final assault during the end overs.