Jigyasa Singh: I had many ifs and buts about playing a transgender person on screen
Last seen in supernatural show Nazar, Jigyasa Singh, who hails from Jaipur, is now set to play a grown-up Heer, a transgender character, in daily soap Shakti – Astitva Ke Ehsaas Ki. The show is soon to take a generation leap, with the narrative focusing on Heer. In a chat with Jaipur Times, Jigyasa speaks about her apprehensions regarding the role, among other things.
"I don't want to be artificial about it and say I am not apprehensive about playing a transgender person on screen. I had so many ifs and buts. I wasn't even relating to the character initially. You can't put yourself in a transgender person's shoes because you don't know what they must have gone through. Their struggle with their identity is really difficult to fathom. It's really unfortunate that others mistreat transgender people. It's a sad state of affairs. They go through a lot and deserve equal rights as citizens of this country. We all deserve to be ourselves. At the same time, I also believe that it would be any actor's dream to get a role as path-breaking as that of Heer," she says.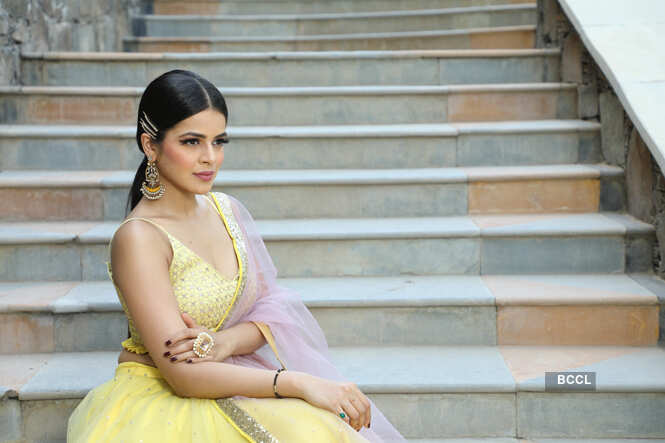 Jigyasa Singh

Shakti was one of the few mainstream shows that had introduced a transgender character, in the form of Saumya, played by Rubina Dilaik, who adopts Heer. Jigyasa feels that taking that legacy ahead is now a bit easier as people are accepting of a mainstream actress playing such a character. "Taking Rubina's legacy ahead is much more comfortable and easy for me as people have accepted a mainstream actress playing a transgender character. However, the responsibility has been passed on to me now and I hope the audience loves me equally," she says.
She goes on to add, "I am thrilled to be a part of this show. I won't say that I used to watch the show regularly. But the fact that the makers dared to show a different storyline – a transgender person's love story – fascinated me. I craved to be a part of a show that was different from the usual saas-bahu sagas and carried a social message. The show has already broken many stereotypes and has made the audience comfortable with the concept (revolving around the transgender community). The show has also brought a change in the viewers' perspective towards the community and now I will contributing to that change myself by playing Heer."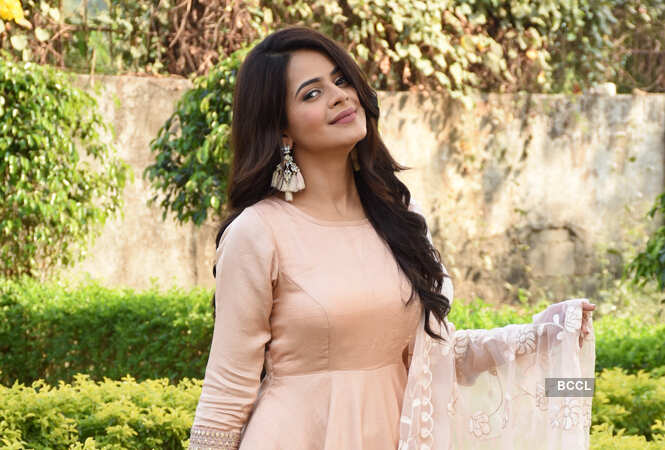 Jigyasa Singh as Heer in Shakti- Astitva Ke Ehsaas Kii


But aren't supernatural shows more in demand these days? Jigyasa replies, "I think every genre has its own audience. I think socially relevant shows are as much in demand as shows revolving around naagins and daayans. A large section of the audience watches shows that inspire them or have some social message. Personally, I would prefer watching a show with some kind of message for the audience."
"Even my debut show Thapki Pyar Ki revolved around a girl Thapki (played by Jigyasa) who never loses hope and doesn't let her speech impairment become an obstacle in her life. The show made me a household name and people still call me by my character's name. Such shows do click with the audience," she adds.
But even when a TV show starts with a social message, it often ends up with a bucket load of family drama, or in some cases, supernatural content. To this, Jigyasa says, "Sometimes, decisions are taken keeping in the mind the ratings of the show. But as far as Shakti is concerned, even after the time leap, the storyline will remain socially relevant."

The actress, who has now shifted base to Mumbai, tells us that she misses her hometown Jaipur a lot. "It's been nearly five years that I haven't come to Jaipur. I really miss the city. Right from visiting Gaurav Towers to roaming around MI Road to savouring Jaipur's kachori, I miss everything. I hope to visit the city again soon."