Biodegradable Plastic: Is it a long term solution?
Plastics – this word is bound to stir thousands of conversations that steer 360 degrees across the world. It is a Rs 110,000 crore industry that employs more than 4 million people in India alone. But when we talk about plastic, the topics range from the dread of plastic pollution to the heroic way biodegradable plastic has somehow saved the day. Even as we consume 13 million tons of plastic every year, we mostly discuss the subject through extremely varied views. While there is no question that plastics are a problem that needs to be tackled right away, the question we need to be asking is – are we dealing with it the right way?
For quite some time now, biodegradable plastic has been cited to be the go-to answer in managing our plastic pollution debacle. Plastic which can be decomposed naturally, isn't that the dream? However, not many understand what biodegradable plastics really mean. Plastics, which now seem indispensable to our lives, are artificial polymers created from petrochemicals, that only came into being 50-odd years ago. And biodegradable plastic, particularly the most virtuous of this group – biodegradable PET – is made by adding a few plant-based additives that can be broken down by naturally-occurring microbes.
The underlying truth of biodegradable plastics

As already mentioned, biodegradable plastics can be broken down naturally. However, the process requires controlled conditions like higher temperatures, specific pressure, and certain chemical ratios. In an absence of these conditions, biodegradable plastic continues to be an added burden, lying in the landfills. It is important to note that the time taken by biodegradable plastics to disintegrate goes up to months. During this time, the plastic lays unattended in the waste grounds.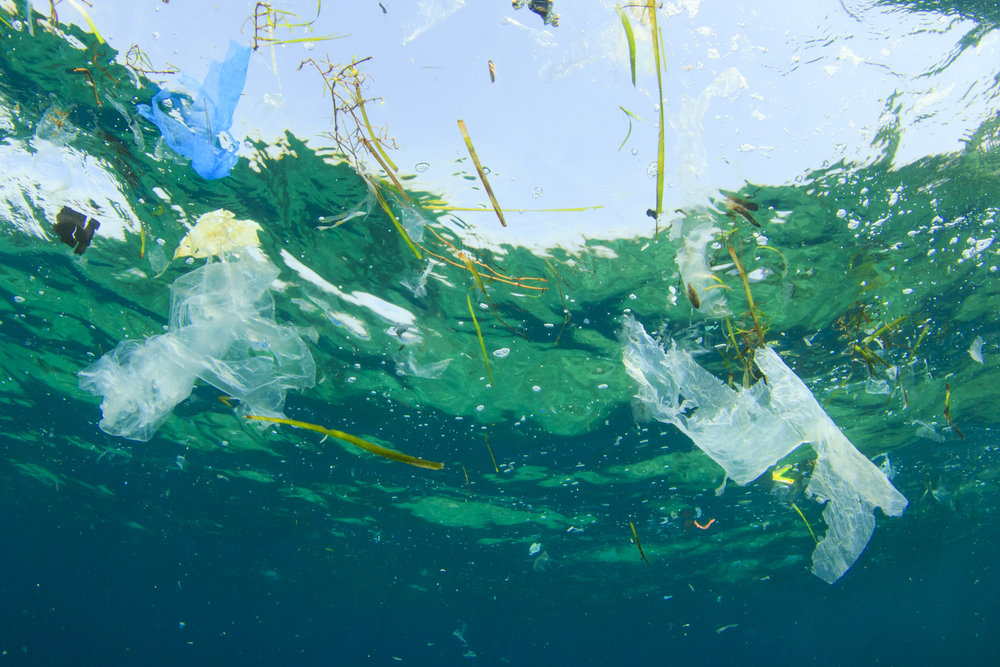 It is during this time that the environmental friendliness of biodegradable plastic becomes questionable. A 2009 study by CIPET (Central Institute of Plastic and Engineering And Technology, Chennai), found that the additives used in Biodegradable PET bottles may actually harm the environment when left unattended. For example, if the bottles from the wasteland reach a nearby water body, where they begin to decompose, the carbon-di-oxide released from this process might end up polluting the water.
The Alternative Choice

So, biodegradable plastic is not such a great addition to our environment as considered. While, it can undergo degradation at specific temperatures. This process often requires an industrial set up. Even at natural condition if all the requirements ( temperature/air/light) are met still it will degrade to 30 % and rest will be much more harmful as it will create more of micro plastic which is much harder to clean. This is the reason biodegradable plastics cannot be the only option. The fact that biodegradable plastics, unlike regular plastic, cannot be recycled, proves this further. Regular plastic, in addition to being extremely durable, water resistant, and sturdy, can also be recycled over and over again. Recycled plastic is used to make everything from the clothes we wear to the furniture we use. It is an arena which employs thousands in India. And, the ragpickers, who drive this industry, are the core reason behind the comparatively better recycling rate of plastics, especially PET bottles, in India.
A study by Magesh Nandagopal, a scientist at the National Chemical Laboratory (NCL) in Pune, found that
60-70% of PET bottles are recycled in India
. And this is mainly a result of the work done by rag pickers who make a livelihood out of collecting and selling PET bottles, earning around Rs 200-300 a day. It is due to this that India already has a considerably decent recycling rate for plastic. In addition to this, the government has also been coming up with ways and means of making regular plastic recycling a reliable option.
The Plastic Recycling Scenario In India

Various efforts like separation of waste products during disposal, drives to collect recyclable plastic materials and more have been initiated by the government. In addition to this, the plastics that reach the wastes are collected and sold off to the kabadiwala, who then sends it off to recyclers. The kabadiwala sorts the plastics into different grades, based on their recyclability, playing a crucial role in the plastic recycling industry in the country.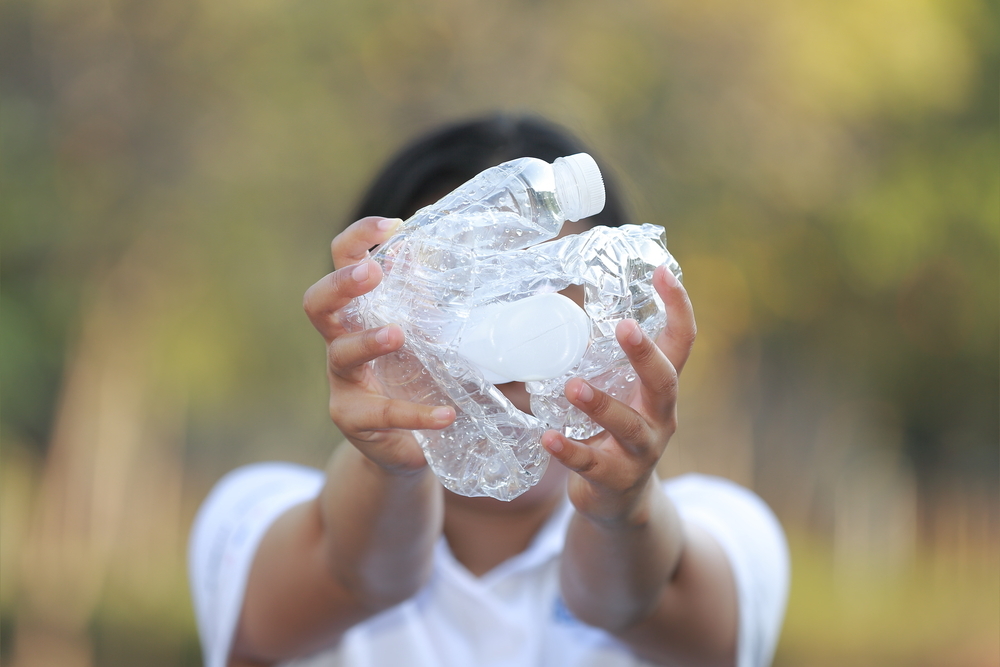 This process can become much more smoother if we, the consumers, take some simple efforts to dispose waste in the right manner. Merely segregating our waste, sorting out the plastic waste separately and cleaning it can help quicken the recycle process for plastics. This simple habit can help us become more conscious consumers who pay attention to their own actions.
Once these plastics are grouped, they reach the recycler, who clean, shred and ship plastic strips to manufacturing units where newer products are made. Recycling plastic into various reusable products not only helps us save natural resources and bank on almost 60 watt-hours of energy but also frees landfill space that is already filled with plastics.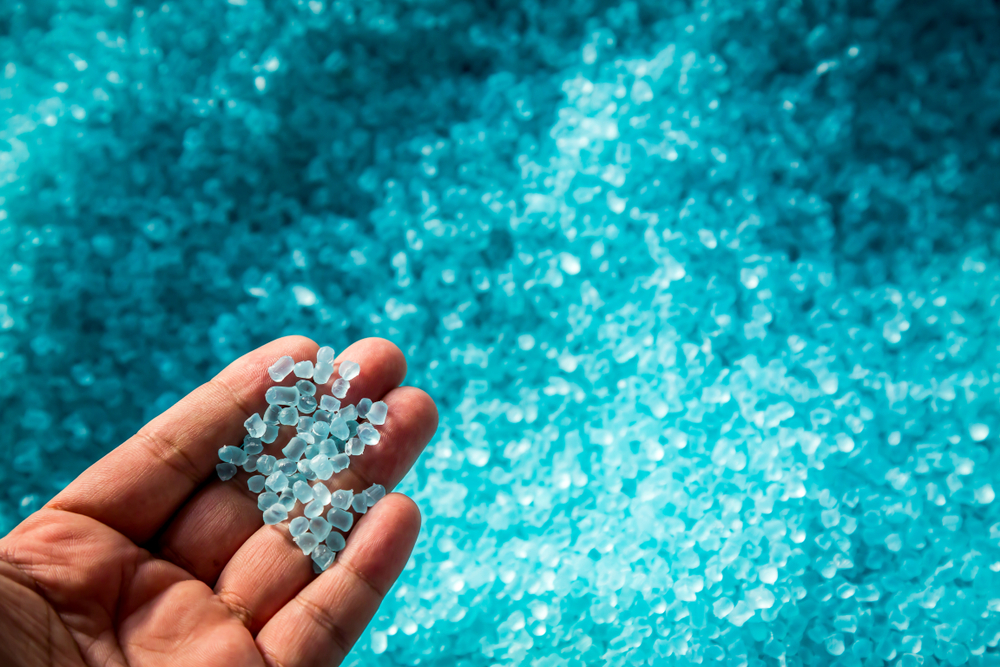 Brands like Bisleri have been making it easier for all of us to contribute to this radical change, with its #BottlesForChange initiative. This move by the brand works on increasing awareness about the pros of plastic recycling, and launching drives to collect PET bottles. They have already recycled 4800 tonnes of plastic. With #BottlesForChange, Bisleri has enrolled more than 600 housing societies to recycle plastic waste, comprising of 500000+ individuals till now!
It is clear that while biodegradable plastics deserve the praise, they are not the sole solution to tackling the burden of plastic pollution at hand. We need to find a balance between recycling plastics, reusing products when suitable, and turning to sustainable practices to find a balance. With conscious brands taking the onus to provide simpler solutions and making recycling more accessible, the road to a cleaner, greener and better future is clear. It is a way of conscious choices, collaborative efforts and a balanced lifestyle.
Disclaimer: This article has been produced on behalf of Bottles for Change by Times Internet's Spotlight team.