At the forefront of world-class joint replacement technology
Orthopedics is an important branch of medicine that is crucial to performing our normal tasks and activities. Any alteration of joints or bones in our body has an immediate impact on our regular bodily functions and movement. It is a specialized field that requires the highest level of experience, experience and cutting-edge technology during the diagnosis of any ailment and treatment.
The 100-bed Germanten Hospital, located in Attapur, Hyderabad is one of the largest hospitals in the city dedicated exclusively to Orthopedics that epitomizes the German spirit of perfection and precision. It was established by Dr. Mir Jawad Zar Khan, a senior orthopedist, a well-known orthopedist, joint replacement surgeon with a prolific experience of 20 years and a mission to provide the best in orthopedic care and trauma with all the latest equipment.
About Dr. Jawad


Comprised of a team of highly experienced orthopedic surgeons led by Dr. Mir Jawad Zar Khan, Germanten Hospital is a pioneer in joint replacements. Dr. Mir Jawad Zar Khan is a senior orthopedic surgeon trained in Germany and an expert in trauma, knee and joint replacements. He has completed his Master of Science (M.S) in Orthopedics from the University of Osmania with the highest qualifications in the state of Telangana. He made his M.Ch Orthopedics of USAIMS, Seychelles and Fellowship in Artthroplasty of Germany. He has a record 20 years of experience handling several complex trauma surgeries and a large number of joint replacements. Dr. Jawad and his team are key to bringing the world's best treatments in orthopedics and joint replacements to India.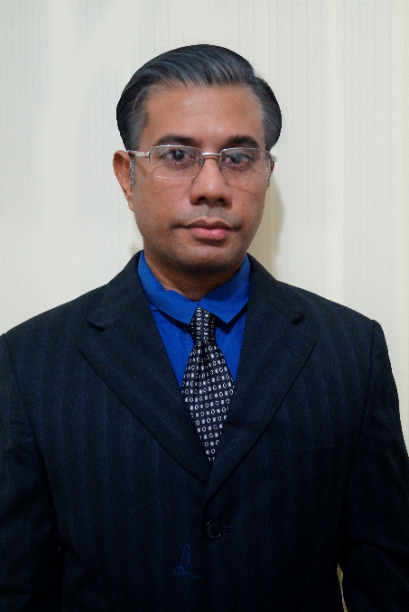 Dr. Mir Jawad Zar khan


Dr. Jawad has many awards to his credit and is also an active member in many national and international medical associations. He has presented research articles and articles and has also participated in numerous conferences within India and internationally. Jawad has treated numerous patients with complicated trauma. He has treated many elderly patients with fractures, taking care of all their medical needs and also treated many state and national athletes who visit him frequently for sports injuries.
Best Emerging Orthopedics Hospital in Hyderabad


Germanten hospitals have been recognized by The Times of India in the 2019 Indian Multispecialized Hospital Classification Survey as "Best Multispecialized Emerging Hospital in Hyderabad-2019". The hospital was also ranked as the "Best Multiple Specialty Emerging Hospital" previously. Dr. Jawad's team consists of dedicated physicians, operating room staff, physiotherapists and other staff who leave no stone unturned for full recovery and patient satisfaction. World-class treatment is provided for patients here in the fields of
• Replacement of the knee joint

●
Partial knee replacement

●
Hip replacement

●
Trauma and Fracture

●
Arthroscopy and Sports Injuries

●
Spinal surgery

●
Non-surgical treatment

●
Surgical treatment

• Multispecialty services
What makes Germanten Hospital the best for orthopedics?


Institute of Advanced Orthopedics with high quality multispecialty services.

• Advanced hospital for joint replacement, knee replacement and other advanced orthopedic procedures.

• No.1 in surgeries and joint replacement treatment.

• World-class experience and state-of-the-art facilities.

• Provide the highest standards in quality of health care in the country.

• A team that offers the best orthopedic treatment in a wide range of complex ailments.

• Collaboration with hospitals based in Germany to exchange synergies for medical consultation and also to keep up with the latest developments in the field of medical technology and sophisticated equipment.

• Strive to provide world-class treatment in advanced orthopedic procedures, at affordable costs.

• Highly advanced laminar airflow operation theaters for full infection control.

• Painless knee replacement with state-of-the-art, advanced technologies and facilities, providing the best environment for postoperative rehabilitation.

• Specialized diagnostic facilities for imaging, pathology, radiology and laboratory.

• 24 hours of anesthesia and critical care composed of senior anaesthetists

• Highly advanced ICU care and critical care centers
Give your joints more life


The number of Indians suffering from joint knee and hip problems has increased in recent years. The problem brings immense pain to your body and refrains from doing your daily activities. Joint Replacement Surgeries performed here include Hip Replacement, Knee Replacement, Partial Knee Replacement, Shoulder Replacement and Elbow Replacement, etc. Germanten has a group of better and well-trained orthopedic surgeons who provide highly specialized care to patients with invasive and noninvasive joint replacement surgery in Hyderabad.
German technology for the best robotic knee replacement in Hyderabad


Germanten is Hyderabad's most renowned specialty hospital for diagnosing and treating critical orthopedic conditions. The hospital is known for providing the most complete range of Knee Replacement Surgery in Hyderabad, neuromusculoskeletal medical care and for having the most advanced orthopedic unit in the city and country. German-based precision technology allows the use of computer and robotic navigation with painless surgery that is performed only in 25 minutes, while the patient can start walking 4 hours after surgery.
Dr. Jawad and the motto of his teams in performing joint replacement is to make it a successful surgery with the fastest recovery and early mobility taking into account all aspects of the needs of patients, as well as their physical and mental health. They discuss in detail with each patient all aspects of surgery, implants used, costs and prognosis, etc. With his experience, reputation and commitment to offer nothing but the best, Germanten Hospitals, Hyderabad under the impressive guidance of Dr. Jawad is making rapid advances in the field of orthopedics and joint replacement, providing a new contract of life, hope and happiness to patients.

Web:
www.germantenhospitals.com

Email: [email protected]

Mobile: +91 9000900937,9989635555
Disclaimer: The opinions/suggestions/opinions expressed in the article are the sole responsibility of the experts and the hospital in question.